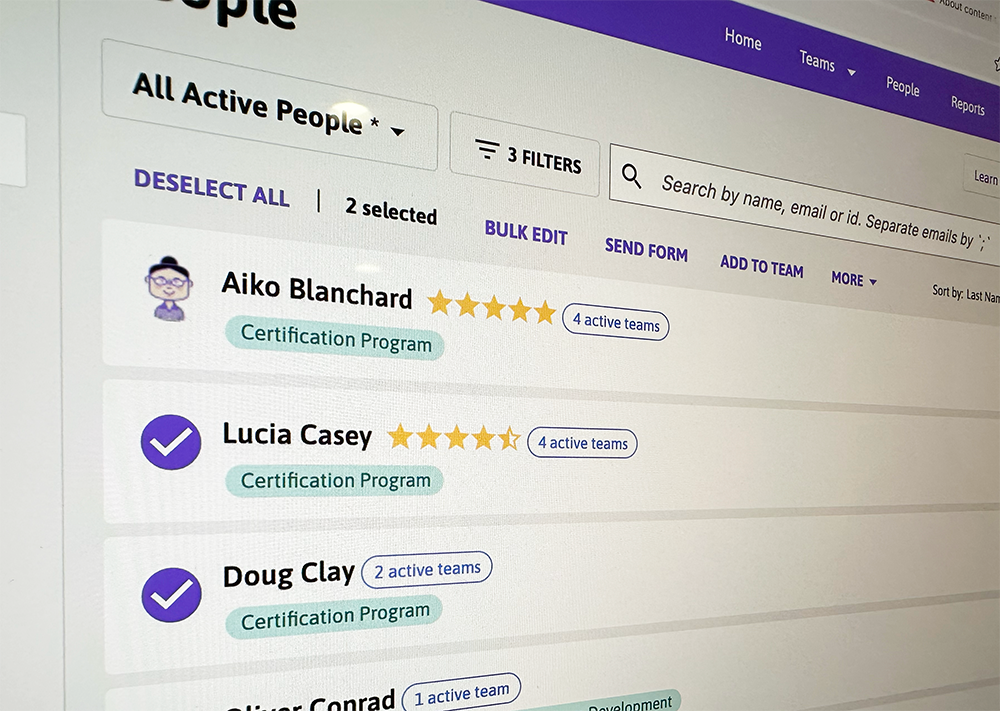 Bulk Actions got a major overhaul!
We've listened to your feedback and are excited to announce the wonderful things that we've done with bulk actions. The same actions you've been using are still there: sending forms, emails, adding people to teams. But now, you can make changes to tags or custom fields all at once!
What's more, you can pinpoint the people you'd like to do these actions on, selecting or deselecting based on your needs, rather than a precise filter set.
Read more about the revamped bulk actions.
Other Updates & Bug Fixes
Team Survey charts, which we just launched last week, now will display how many people responded to each question. We also show a bar for every option of the custom field, even if no one selected it. Finally, Team Survey options will be displayed in the order of the options.
On Lineup Forms, when someone doesn't answer a Long Answer question type, the validation error properly displays the field name.
Quick Filters will no longer crash if you change the field name.
Search results will no longer freeze if you use the search field and the quick filters in a weird combination.