New Team Statuses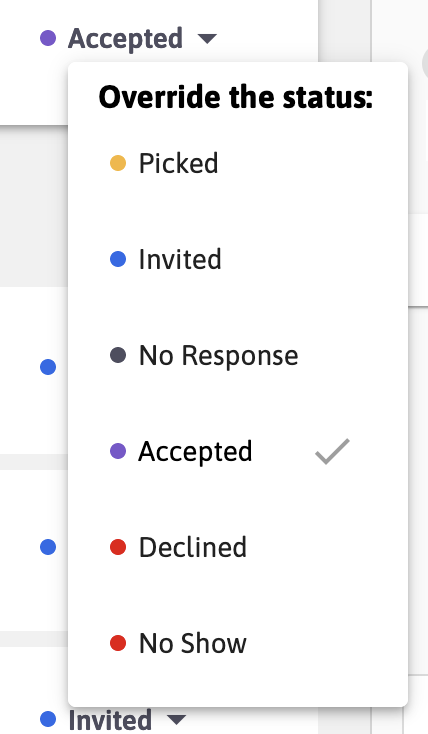 We've added two new team statuses to help you track people:
These will not be automatically applied, but you can always override the status just as you do now. If someone is set to "No Response" they will behave as if they were "Invited" for purposes of determining whether they are on a team or not. If someone is "No Show," Lineup will assume that they are the same as "Declined" (meaning they are not technically on the team anymore).
Updates & Bug Fixes
Fix a bug that could incorrectly display people who have accepted as "No Response."
Fixed an issue where custom fields were not auto-saving when a value was changed.
Owners can once again merge profiles. But only owners!
Updated the template for the Team Bulk Uploader. We removed the first and last names in that template because they're not necessary when creating a new team.
If you have workspaces on your account, we'll now group the Team Experience by workspaces.
Fixed an import error that could happen with our Certmetrics integration when receiving a certification without dates.
We improved the performance of our people search.