Default View for teams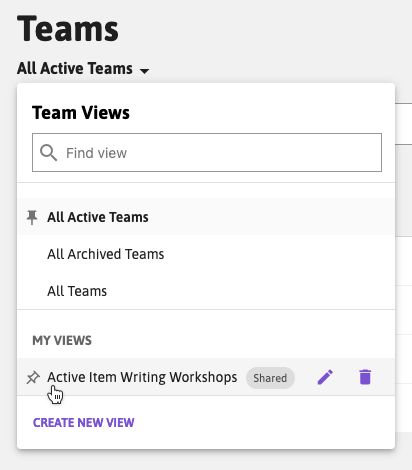 Now that we have custom views for teams (and if you don't know what that is, check it out), you may have a favorite view—that one view that you'd probably like to load the first time you log in. And that view is probably different than your colleague's.
You now have the option to make your "default" view unique to yourself. But don't worry! You still have access to all the others, you just don't see them first.
Updates & Bug Fixes
The pipe character (this thing -> | ) is no longer allowed for custom field values.
Tags no longer disappear from someone's profile after they complete a form.
We made some tweaks to the API policy for the Certmetrics integration.
Fixed an odd error that pops up for SSO-users managing custom views.
Lineup Forms sent to people filtered by tag are now properly sent out.
For Team Surveys, the tabs have been swapped. Questions now come first, the surveys themselves are second. There's also some instruction text to help out.
New API endpoints to get the metadata of users.
Shared views cannot have the same name as another shared view, whether it's yours or not.
We'll now show you when you delete a custom field that was used in a custom view is deleted. You'll have to remove it for the view to work at all, though.