New feature: Custom Field Groups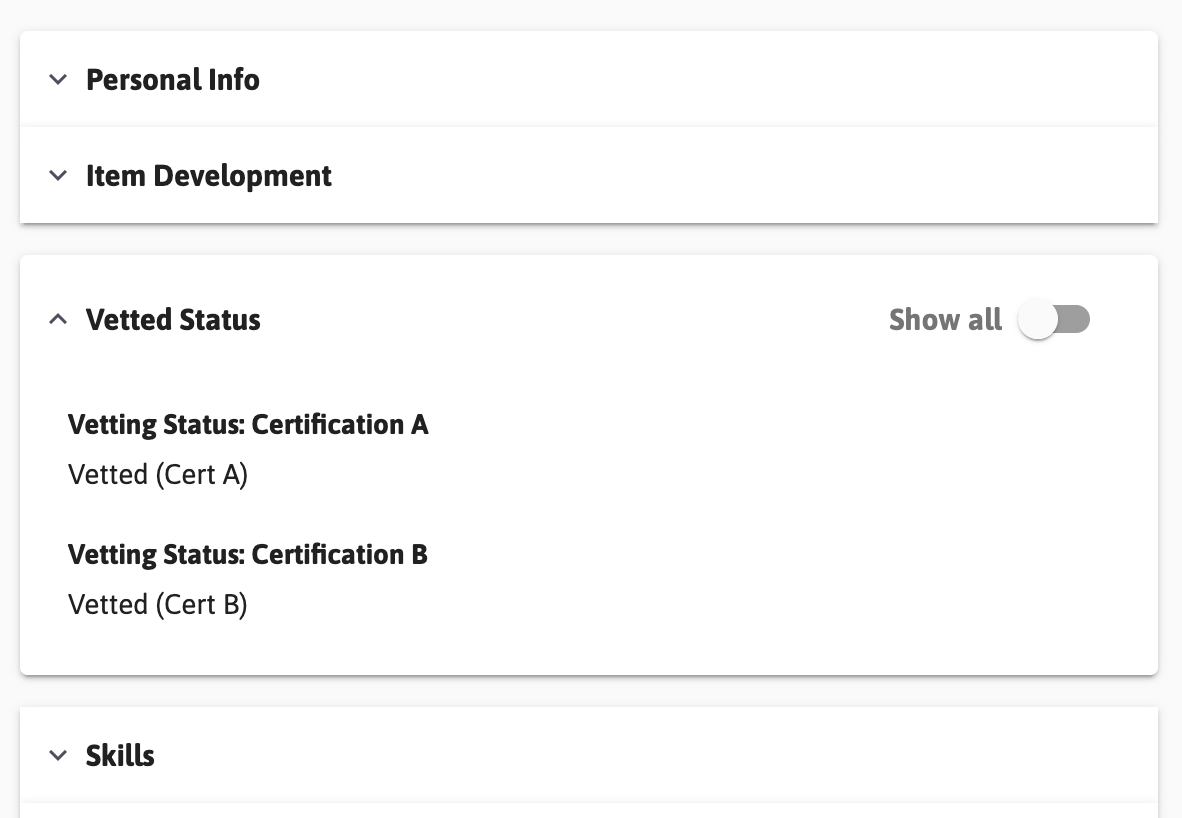 At Lineup, we're all about helping you understand your talent pool. Part of this understanding comes with collecting multi-faceted and varying pieces of information on your volunteers and subject matter experts. It also requires a bit of organization. We're introducing a new concept: custom field groups!
Custom field groups allow you to organize certain data points into, well, groups! These take the form of "drawers" on the person details sidebar (those things that slide open and closed when you're viewing someone's profile).
Setting them up is easy. You just need to be an admin or owner. Want to learn more? Check out our article on custom field groups.
Updates & Bug Fixes
We've added a way to preview team surveys before they're sent out.
New filters and columns added to the People search:

LinkedIn address o(this is a system field)
ExternalSystemId (if you don't know what this is, don't worry about it)
Lineup Forms conditions

Just like Certifications conditions, you can now pinpoint searches based on Lineup Forms (filter based on when they submitted forms, when they were sent forms, etc.)

Tightened up our data security.