Lineup can assist you as you evaluate your team members.
Creating a new evaluation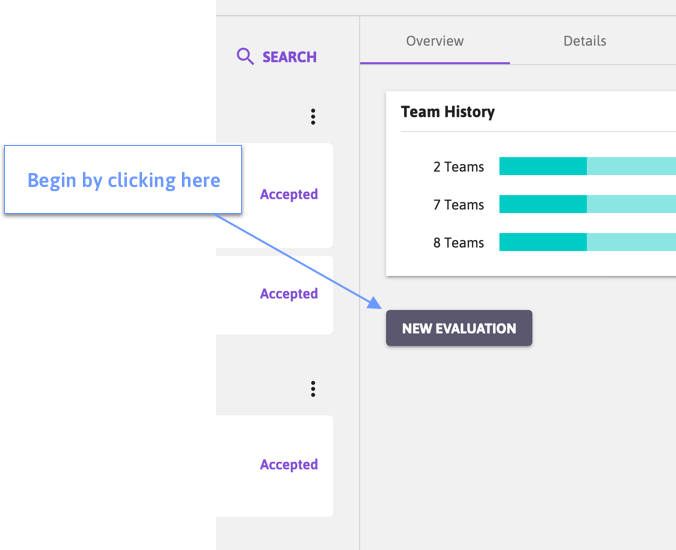 To start a new evaluation for a team, simply click the "New Evaluation" button on the team's Overview tab. You can also begin this process by selecting "Send evaluation" under the gear menu of that team.
Note: Currently, we support only one evaluation per team. Once you send out your evaluation, you will not be able to send another for that particular team.
Setting up your evaluation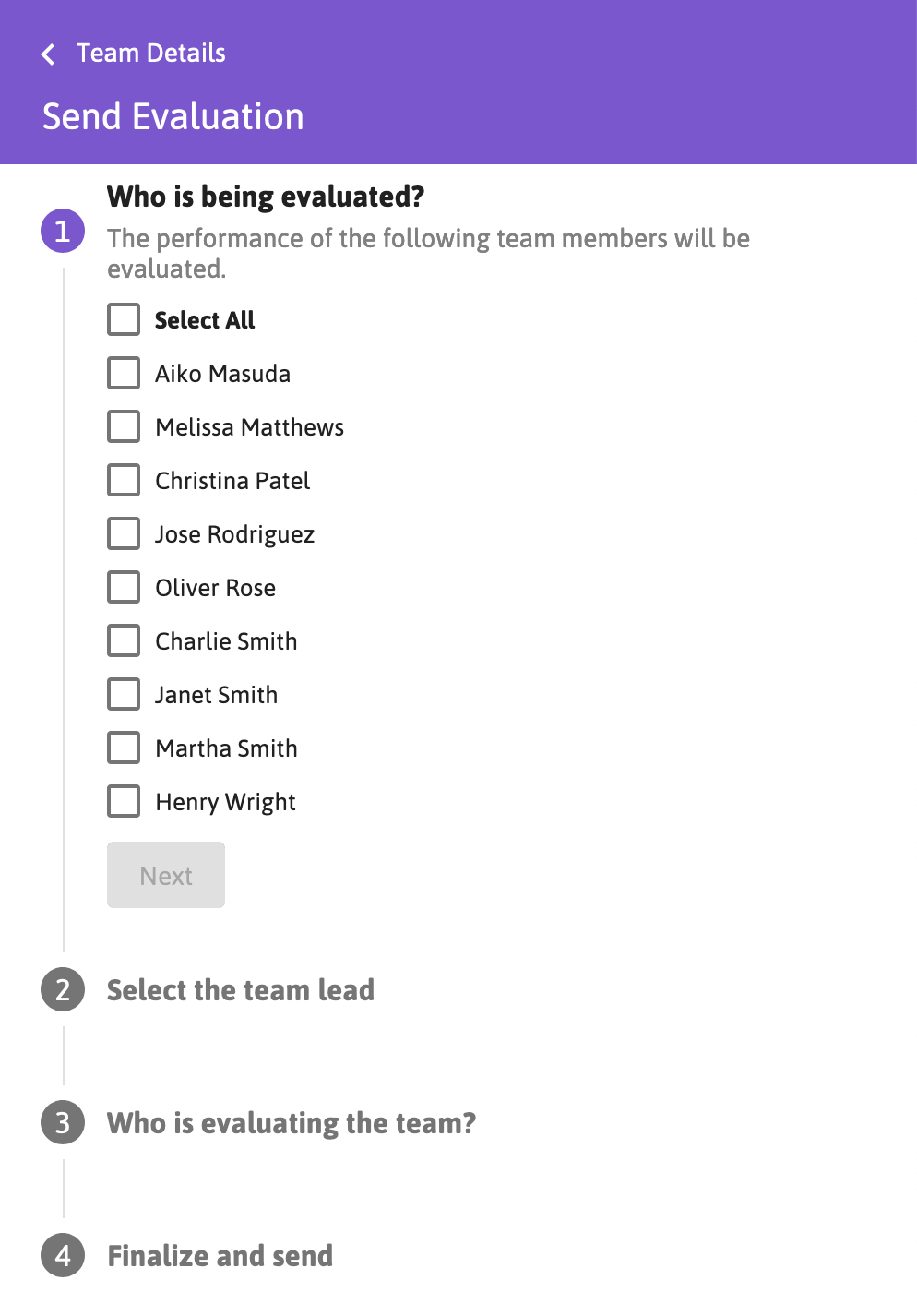 Once you click, "New Evaluation," you will see a series of questions to help you create your evaluation. Lineup lets you decide who is being evaluated and who is evaluating those people. It also leaves it up to you to determine who gets leadership questions.
1. Who is being evaluated?
Check all members of the team that you wish to be evaluated. These members are the people who will show up on the evaluation. For example, if you selected only "Christina Patel" from the list above, only "Christina Patel" would appear on the actual evaluation, and only Christina Patel would receive a star rating.
If you want to evaluate the whole team, then choose "Select All" from the list.
2. Select the team lead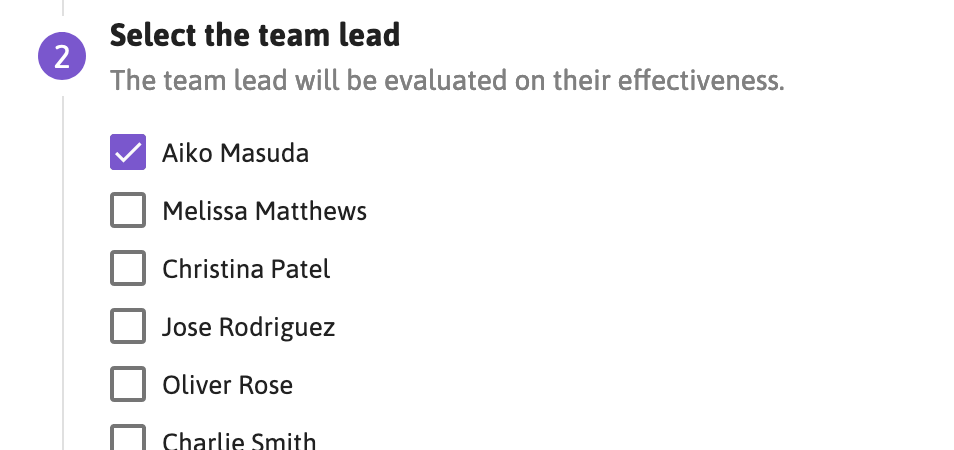 The team lead will have some extra questions asked about them, depending on how you have set up your version of lineup. By default, anyone marked as a team lead would also be rated on their "Leadership" ("How strong a leader was this person?").
A team lead must be selected on the previous list.
3. Who is evaluating the team?

Check everyone on this list that you wish to do the actual evaluating. These people will receive an email inviting them to leave feedback for their team members. If you would like everyone to evaluate members of the team, then "Select All."
4. Finalize and send

Once you have configured your evaluation, you're ready to send the evaluation to the group you've indicated in Step 3. Press "Send evaluations now" and you're all set!
Monitoring your sent evaluations
All evaluation data is anonymous. However, you can keep tabs on whether the evaluators have completed their work by checking out the Evaluation details panel. This will appear where the "New Evaluation" button was, in the Team Overview sidebar.