Filter by team history

Need to filter people with experience on a past team? Need to send an application to a current team? Then take advantage of our newest search filter. It will filter down to only the people who were on that team (in any status other than declined). Simply go to Filters -> Team History -> Specific Team Experience.
Control the visibility of charts, filters, and featured tags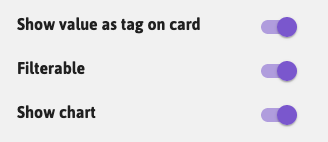 Take control of your custom fields. You're now able to control three aspects of all custom fields.
The first is whether we show the value of that field on a person card. We call these "featured tags," but they're the turquoise ones in the image below:

The next toggle controls whether there's that field has filters on the search pages. Turn this on if it's important to narrow down whether you want to add a person to a team.
The final is whether we show charts and visualizations for a particular custom field. Turning this off will hide those charts on both the dashboard, and the individual team page.
Team Email: From and reply-to email address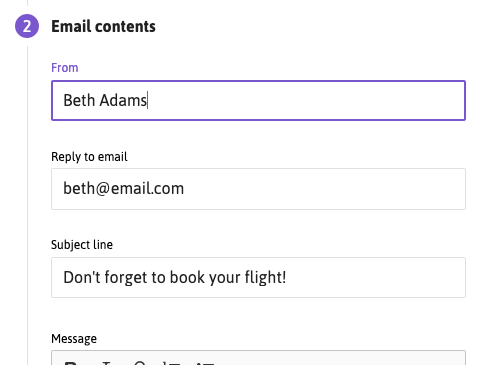 Control the from and reply to email fields for your team emails. You have important things to let your team members know (this is why you're group emailing them), so it's important that they know who it's from. Now you can control those fields.
Updates/Bug Fixes
We removed the left side navigation. You now have more real estate to view your teams
Non-admins will no longer see "Click to add" for tracked fields, since they can't actually click to add
The application confirmation page no longer spans the full width of the page
Evaluation stars are now displaying properly
We've deprecated "Conflicts of Interest", although you can still track them with a custom field