Only Lineup Owners can delete an individual person's record. To delete someone, scroll to the bottom of the person's profile and click the red button. Be careful, once you've deleted a person, there is no way to recover their information.
Click on the "people" tab.

Search for a person in the search field.
Click on the person that you would like to delete
On the right panel, scroll down the person's profile.
Click "Delete"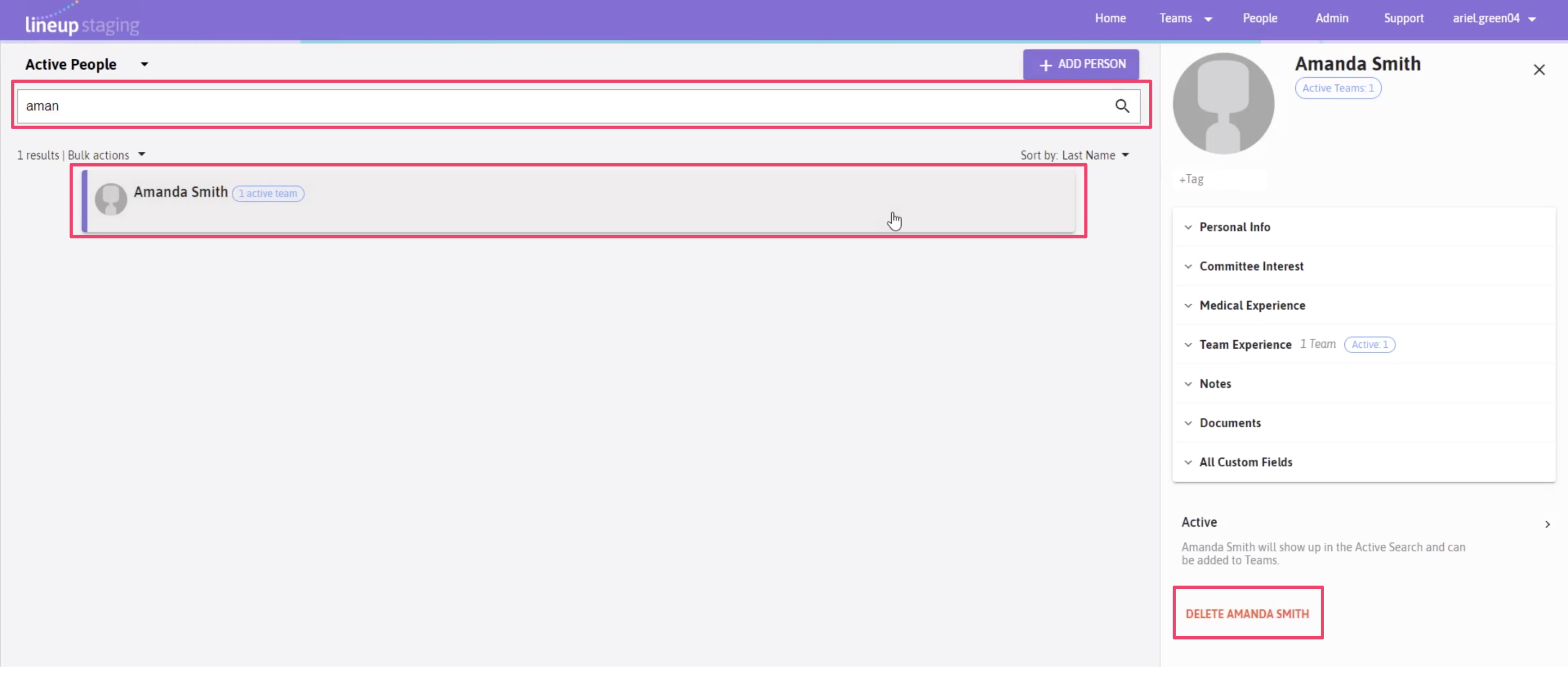 A window appears confirming you want to Delete the person, click on Delete to remove the person.

**Disclaimer** Once you delete a person, the data is not recoverable. We recommend you archive people.