Team member evaluations allow you to capture information about each team member's performance using a starred feedback and rating system.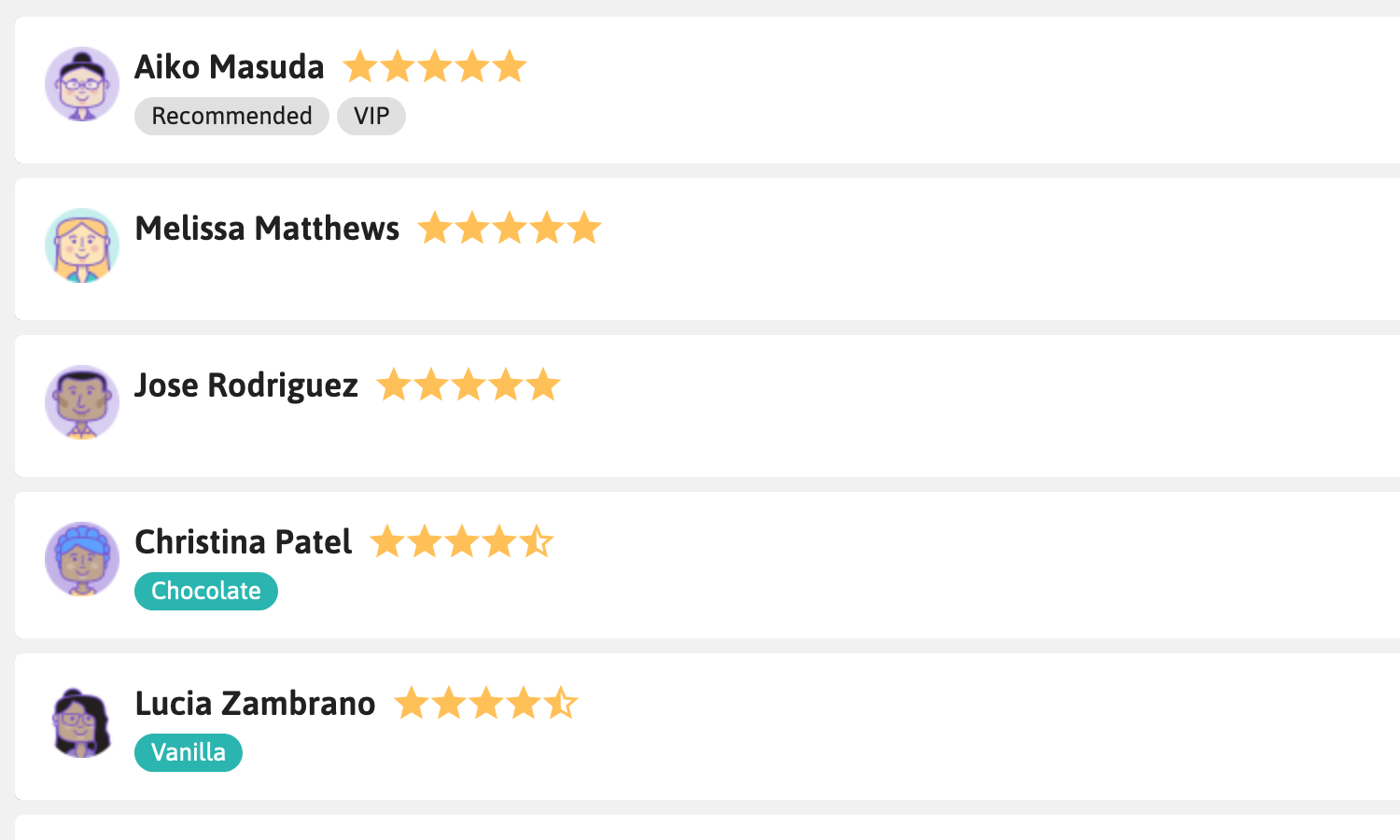 Team member evaluations can be completed by anyone you specify on a team (including the entire team!). Read this article to learn how to send out team member evaluations.
Each evaluation will consist of:
A number of questions that you'd like to rate the team members on
A number of questions that you'd like the team members to rate the team lead on (if you've got separate criteria for team leads)
Whether each person should be recommended to serve in a leadership role in the future
Whether each person should participate on a future team
Additional comments
The evaluation results are anonymous and will be presented as averages: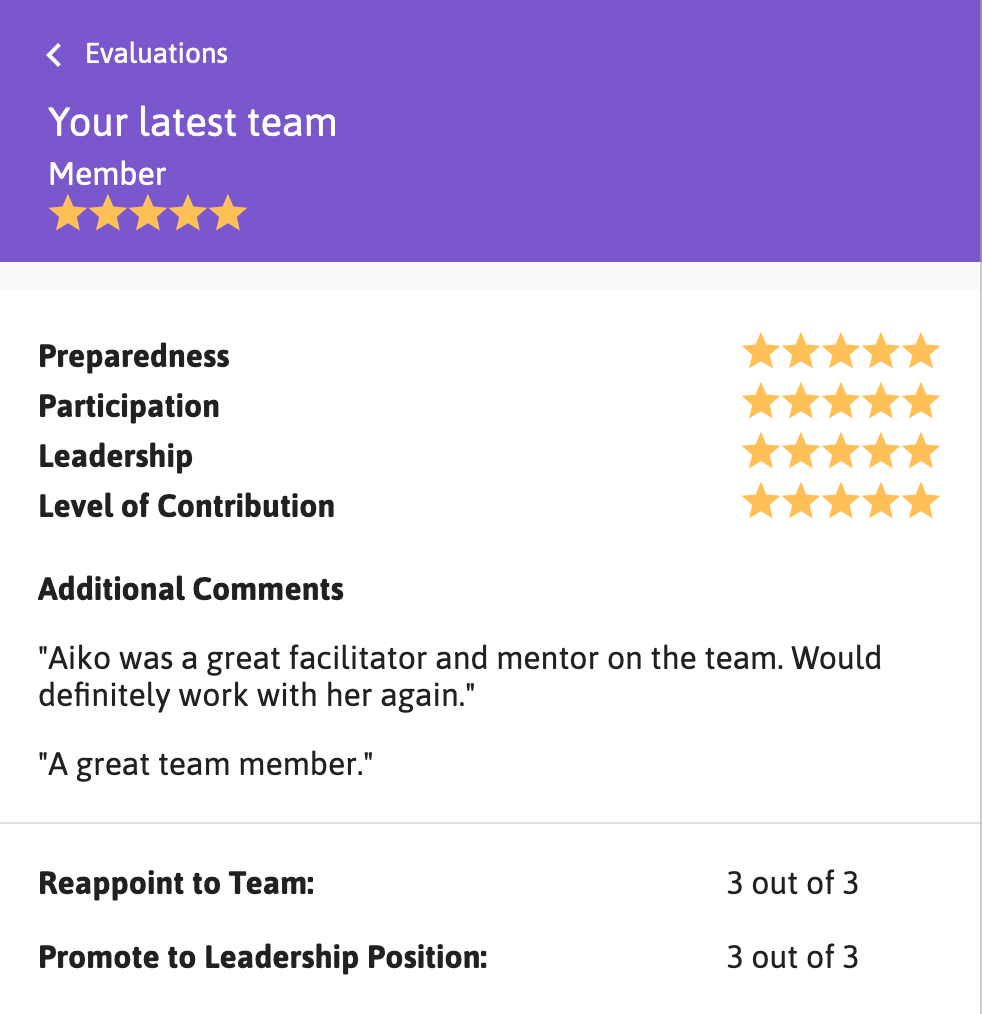 If you're interested in setting up evaluation questions, please open a ticket with our Support team and we'd be happy to help.