New: Custom drawers and filters!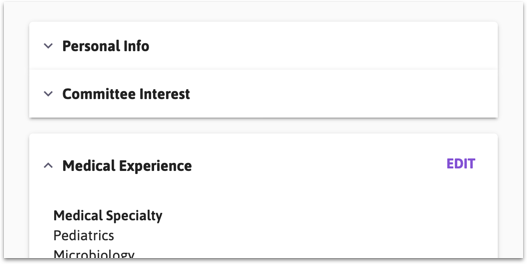 As your custom fields have grown, so has the need to bring some organization to them. It can be cumbersome and time consuming to scroll through long lists of values. We have a solution for you. You can now group your custom fields according to your own needs. These groups can appear either as drawers in that person's details, as filters when searching, or both.
Want to bring some organization to the madness? All you have to do is ask and we'll be happy to set them up for you.
Updates/Bug Fixes
Filters:
Min and max fields on number filters are now side-by-side to save space
All filter input fields are now white to indicate that they are, indeed, interactive
Search filters (now called "All Custom Fields") are in alphabetical order
Custom Field Management:
Fixed a scroll issue when viewing custom fields
Drag & drop handles now behave appropriately
When viewing custom fields, you can now see all of them (including the last option)
Input labels are now formatted correctly
Fixed a small, rendering bug with new list items
Other bug fixes and updates:
Forms and their labels will no longer appear squished
Fixed rendering issue in Chrome on mobile devices
TagBox values now save properly
Applications that are completed no longer show a red error when the page is loaded again
Dropdown values now show on Safari
Message Center now shows invitation emails in all situations
Other bug and monitoring fixes and updates