New Feature: Filter by active certifications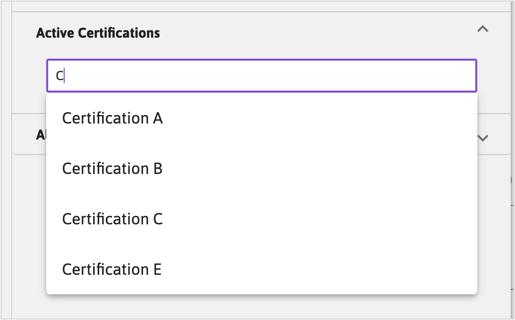 Remember how last week we released the ability to track certification data in Lineup? Well, now you can filter people with those active certifications. That's important data! Don't let it get lost in all the other, erm, important data.
Updates and Bug Fixes and Squishes
We tweaked the headers in the sidebars so that they take up less space and stick around... literally. If you have to scroll, you'll always see it.
Links on the People Import page now point to the proper pages
Search and filter criteria will no longer clear until you actually clear them yourself
The helper text for new certifications now properly says, "Certification Name." This is where you type the certification name (ingenious, right?). If you already have certifications in the system, the field will offer autocomplete options.
The add position button now looks the way it should look. Didn't notice a difference? It's fine. Move along please.
Other tightening of (digital) bolts and oiling of (virtual) cogs to help Lineup run smoothly.