Expanded Admin Menu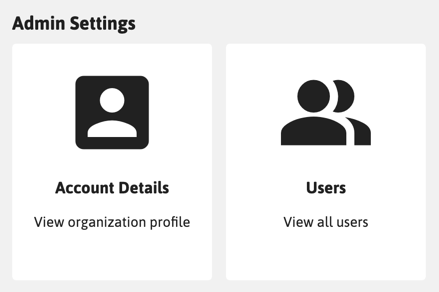 Account Details
You'll find everything from your company's logo to the name of the organization. Nothing super exciting, but
(System) users
View all of your admins and view-only users in the system. Today, this is just a list. Next release (in approximately two weeks), you'll be able to invite and revoke access for your admins. No more having to ask the Lineup team!
Other Updates and Bug Fixes
We've updated the look and feel of all of our tags, including how the filters involving tags work. They should now be a lot more consistent!
If you happen to add a new certification to someone while at the same time filtering for that certification, then no worries! The results will now reflect correctly.
Those pesky team experience filters will now properly obey the "clear filters" button and allow themselves to be cleared.
We changed the edit, save, and cancel buttons when editing a custom field. They're now bigger and bolder and more obvious.
The options for sending an application now look correct and don't run all together like they were.
The Upload Person tool now accepts blank fields for the LinkedIn address.
Continued work on the Public version of our API. Keep staying tuned!