Lineup Forms are the new Application

We think our application form tool is a great way to gather information on the people that you manage through Lineup, whether they're new to you and the system, if you'd like them to update the system, or if you need to collect just a couple more pieces of information.
However, the word "application" implied that these forms were designed for that initial data collection, and nothing more. So we changed the word!
Don't worry, applications didn't go away, they're just called Lineup Forms now.
More Admin Tweaks
Revoke Access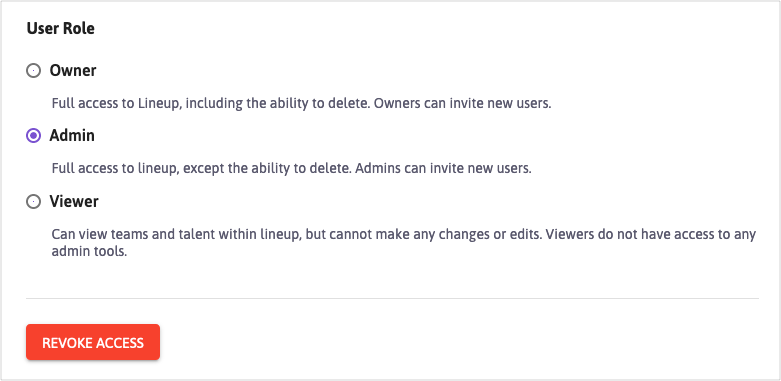 Last release, we granted admins the power to add and manage their System Users. Now, you have the power to take that access away!
Note to SSO clients: Because you manage access through your own system, this feature is, sadly, unavailable to you. But hey, you had it all along!
Upload and Update Your Logo

For Owners, you can now upload, remove, or replace logos. Great! There are a few requirements, but don't worry, they're not that scary. Read more about Account Details here.
Bug Fixes & Updates
When editing a Lineup Form (aka Application Form) with a lot of questions, the browser would sometimes pop you back up to the top of the page. That's no longer the case!
States will now match correctly when using the bulk uploader
General tightening up of APIs and other technical things