Manage your system users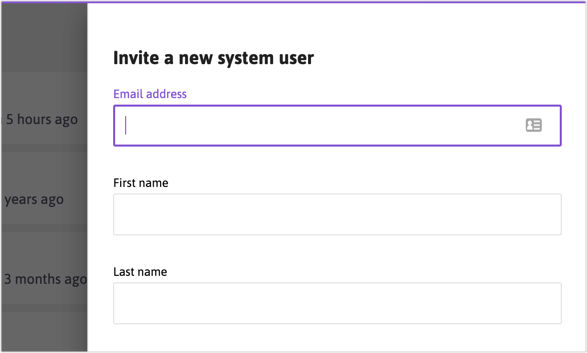 Lineup believes that we are at our best when we're working in teams... and we're not just talking about all the people that you're managing with our platform. We're talking about you!
We now empower you to invite your own team to Lineup (within the limits of the plan that you're in, of course). Just head on over to Admin > System users and see what it's all about.
Oh, and here's an article that walks you through it: Article That Walks You Through It
Team Experiences Enhancements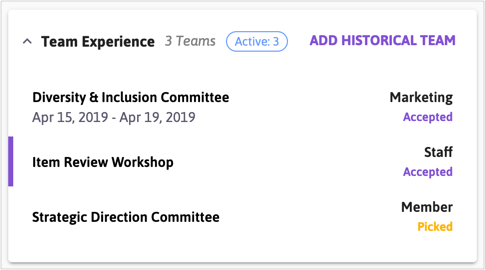 We've redesigned the Team Experience "drawer" to include the status of the person on a team—because sometimes just because they seem to be on a team doesn't mean they've accepted the position.
Want more? Sure, here's some more! Click on the "Active Teams" tag (the blue tag in the search results) and it'll show exactly what those active teams are, plus the statuses that each person is on the team.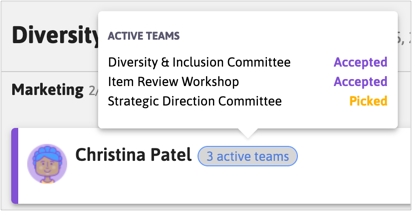 Oh, and finally, we've added a way for admins to override a person's status to "Invited", to support those clients who are managing invitations outside of the system.
Bug Fixes & Updates
We fixed that thing where sometimes you clicked on a graph in the dashboard and it didn't apply the filter.
View-only users will no longer get errors when trying to log in
Fixed various other bugs around user roles, as we tightened up that feature
Long tags will now truncate, which is a fancy was of saying we put "..." at the end when they get too long