Recruit with confidence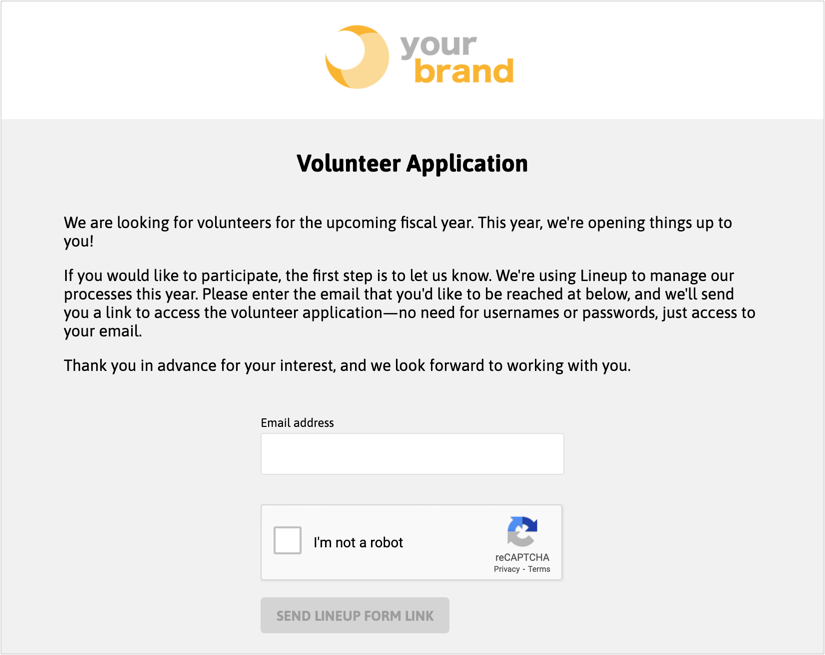 Many of you use Lineup Forms in your recruitment strategies, and we don't blame you. They're a great way to gather interest and information from new and returning volunteers. We've always offered a way to share access to these forms with a share link, but that page could be confusing when viewed out of context.
Well, you can now customize the text on that page, providing the context and call to action to bring in your new volunteers.
Learn how to customize these share pages in our latest article.
"New" custom field type: multi-select!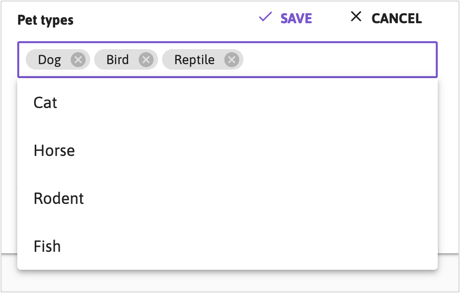 Okay, so this one's not actually new. We've had this feature since we introduced custom fields way back when. They were called "tagboxes" (like a cross between a checkbox and a tag, get it?) and no one knew what they were. So... we renamed them!
If you have a super-long list of items, don't use a checkbox. They get long and intimidating. Use a tagbox multi-select custom field and your respondents can select as many options as they want.
(And we apologize for all those who were fans of the tagbox...)
We are integrated with Higher Logic!

A big announcement hidden in the release notes! That's right, we now play nicely with Higher Logic. Support your Lineup teams with the powerful, collaboration platform, Higher Logic.
There will be a much bigger, much more informative announcement about this integration in the near future, but if you just can't wait, please reach out to us and we'll be happy to (excitedly) tell you all about it.
Update & Bug Fixes
When you clone a team, you can (once again) adjust all the team fields before actually cloning the team. So clone away!
We re-wrote the default language for the Lineup Form emails (both invitation and confirmation pages) because they were less than great. Now, they're great!
Our SFTP server now supports username and password authentication! (If those words mean something to you and you are interested, reach out to your sales representative and we can talk.)