Lineup Form Enhancements
Clone Form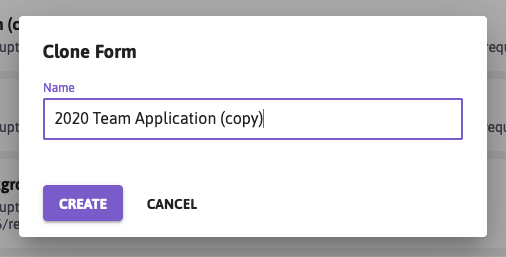 Don't start from scratch when building a new Lineup Form. If you've got one that's close enough (like last year's form), you can now clone it with the click of a button!
Preview Form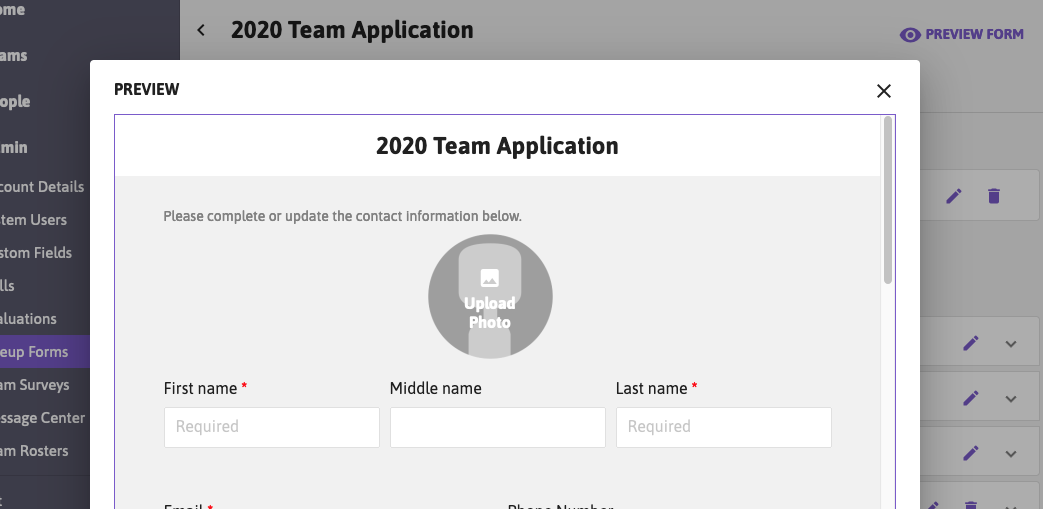 Now you can preview a form as you build it. Just click the "Preview form" button in the top-right of any form and you'll catch a sneak peek at what it will look like.
Not using Lineup Forms? You should! Read more about them here.
Updates & Bug Fixes
Your history is important... even browser history. Now, when you browse Lineup, we'll save more useful information for each page, like names of teams and people you navigate to.
We've updated the language in that email people get when they enter their address on the Lineup Form Share page.

It'll now read: "You recently requested a link to access a form for [YOUR ORGANIZATION NAME]. Click the button below to get started."
The button will read: "Access the form"

Speaking of that link request email above, we fixed a bug that would sometimes send the Lineup Form Invitation instead.
The "From email" now displays properly for all Lineup Form Confirmation emails
You will now no longer see duplicate filter options after you've add a new custom field. Sorry if you liked seeing double!
For the Teams search and Team Rosters report pages, we'll now always show a horizontal scrollbar if you can scroll horizontally! No more wondering if there's stuff over there.