New Feature: Customize your Quick Filters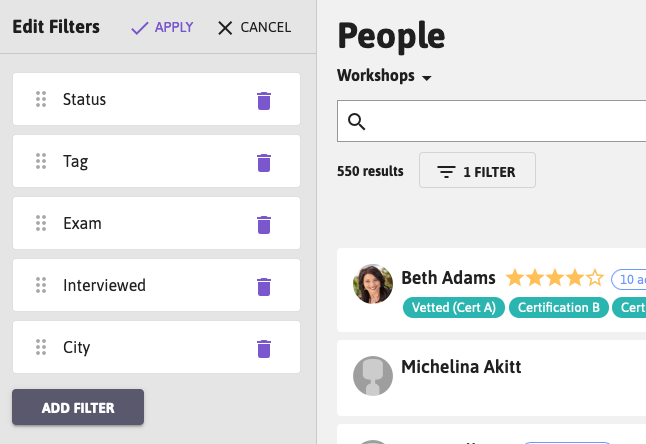 As promised, with last release's introduction of Quick Filters, we're now giving you the ability to customize which filters are available for quick access. Use these if you find yourself applying the same filters again and again as you figure out who should be going on teams.
You can save the group of Quick Filters with your saved view, so it'll load up each time you load that view.
Beta Feature: Charts!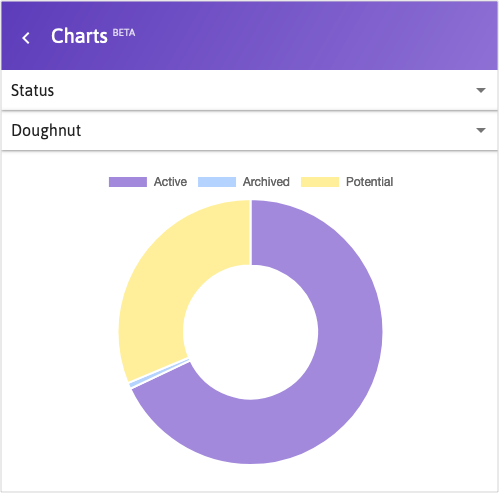 We wanted to give you a taste of what's coming up in the final quarter of the year. You can now visualize the people in your system on a small set of metrics (we currently only offer country, state, profile status, gender, and evaluation rating).
Everyone is invited to check it out. Go to the People page, click Actions, and find it in the dropdown. We'll be doing much, much more in the future. Please send us your hopes and dreams and we'll see what we can do!
Updates & Bug Fixes
We renamed a couple confusing filters:

"Submitted Forms" are now "Submitted Lineup Forms"
"Ratings" are now "Evaluation Ratings"

Lineup Forms

Lineup Forms should now load much faster for the respondent.
All Lineup Forms will appear in the filters dropdown, not just the currently open ones.
The Lineup Form sharing pages will no longer accept invalid emails. Apologies to all the invalid emails out there.

Canceling an edit to a custom field no longer messes up other parts of Lineup.
If you create a new custom field that's a dropdown, checkbox, or multi-select, we'll ignore any of the blank values you may have entered (as long as you had at least one value!)