New: Group Mail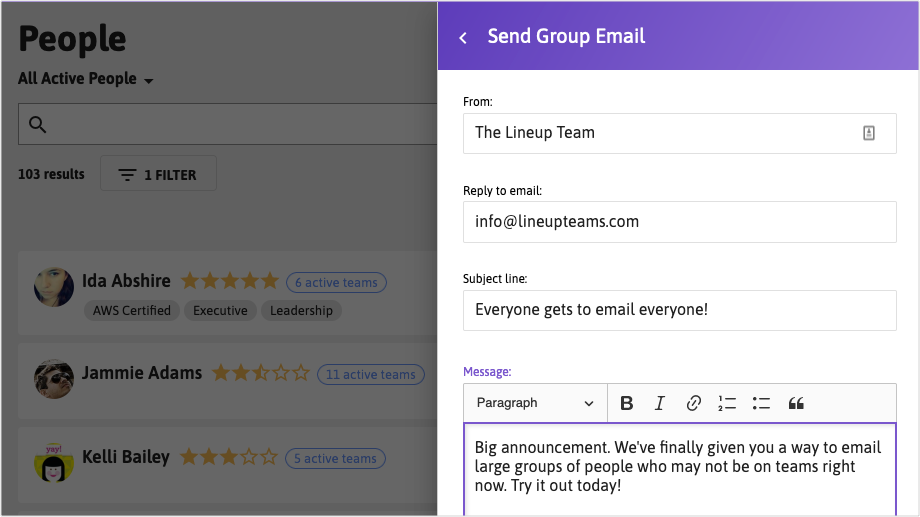 Have you ever needed to email a large group of people in Lineup, but they're not all on one team? Now you can with Group Email!
It's as easy as filtering the group you'd like to email (from the People Search), clicking on the Actions button, and selecting, "Send email to all results".
You can also send a single email to one person!
Learn more about Group Email here.
Visualize your custom fields!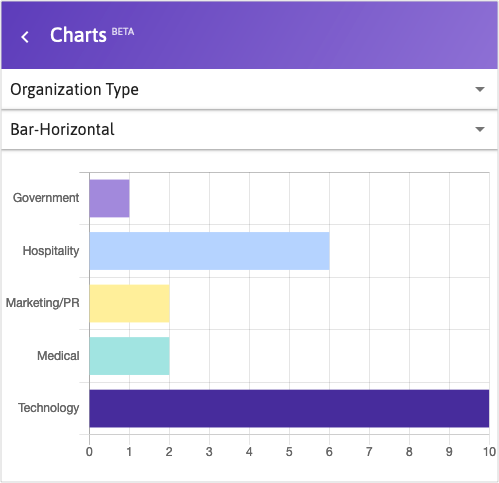 We've added your custom fields to our charts tool (still in beta). In case you missed it, load up the People Search, click Actions, and click on Charts at the bottom.
Other Updates & Bug Fixes
Evaluation ratings (the stars) will now show half-stars when the rating is around .5.
Along with this, you can now see the exact evaluation rating by hovering over the stars.
Multi-select questions on Lineup Forms and surveys will now have some placeholder text: "Please select..."
You can now show or hide the quick filters, in case they're hogging too much of the screen.
We've added some words that you cannot name your custom fields because they were conflicting with some of our system fields. Click here for a full list.
Speaking of system field names, we renamed the filter "status" to "Profile Status" to better reflect what that was.
And finally, I updated my age by one year today!