New Feature: Team Invitation Reminders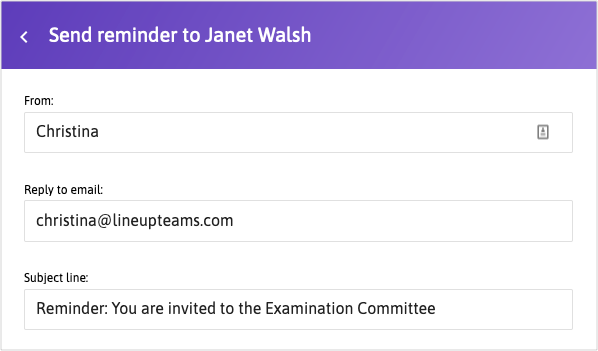 Someone not responding to a team invitation? Now it's easier than ever to (gently) prod them. With just a couple clicks, you can compose and send off a reminder email.
Now, if you could only schedule these reminders... (stay tuned!)
Other Updates & Bug Fixes
We tweaked the subject line of the public link request for applications. It now starts: "Your Requested Link for..."
Custom fields can now be added as you're building your Lineup Form! No more having to switch back and forth.
We've updated the success and error "snackbars" (the popups in the top-right of the screen) so that they're more readable.
We raised the file size limit for document uploads (including resumes on Lineup Forms) to 10 MB.
Declined people will no longer show up in the Team Experience filter.