New: People Search as a table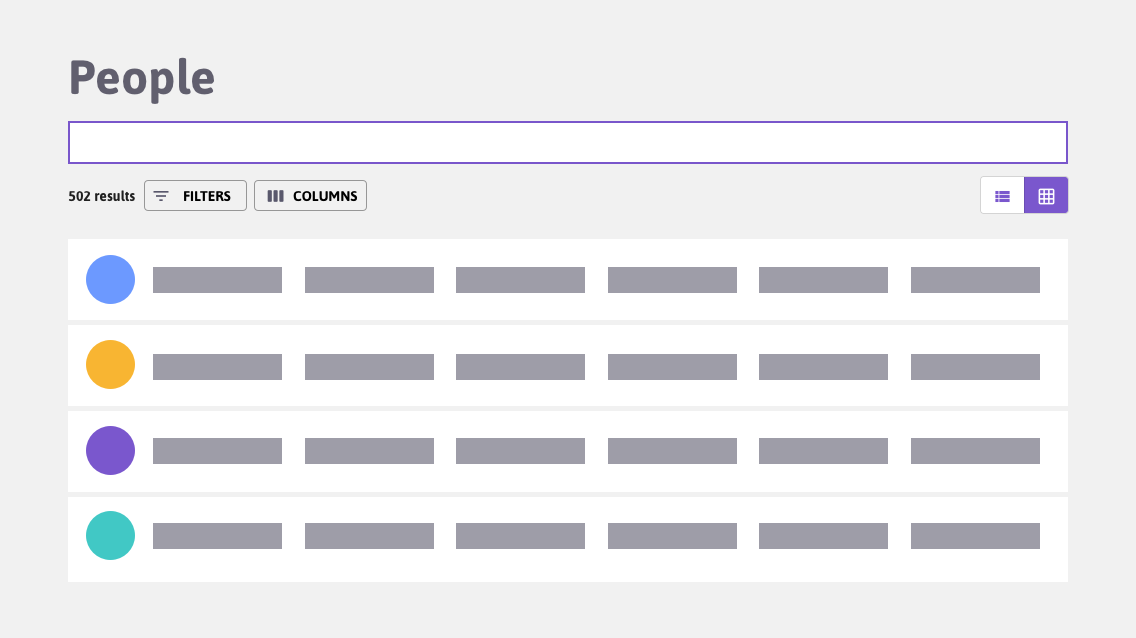 Sometimes, nothing can beat a good table of data—especially if you're browsing through your pool of people looking for that one person with the right combination of traits. Lineup now gives you the ability to do just that—switch between our classic "list" view and the newer table one.
Read more about this new feature here.
Other Updates & Bug Fixes
The Bulk Uploader now understands that straight and curly quotation marks are the same.