New: take control of the team fields you see at team creation
Do you have a lot of team fields? Then this little enhancement is for you! For every team custom field, we've added a new toggle: "Show field when creating team."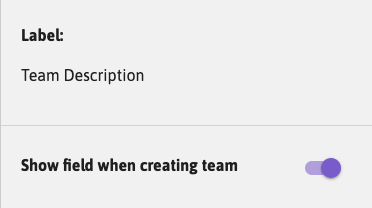 If this is toggled on, then you'll see it in the window when you create the team. If it's off, then you won't.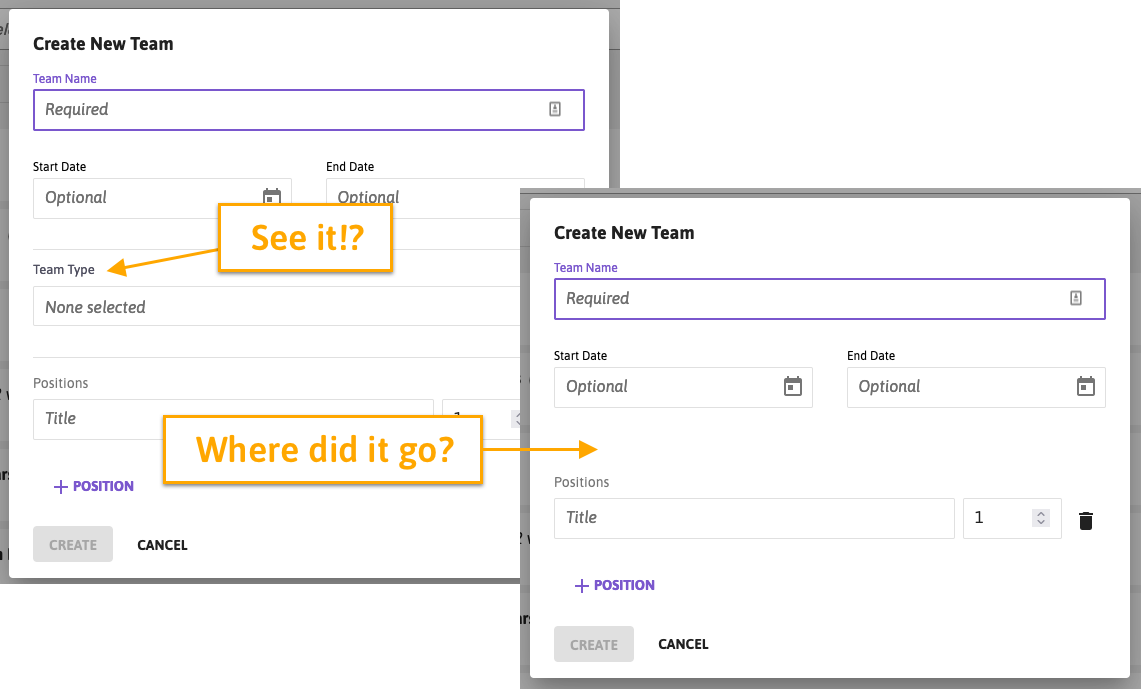 Use this new setting for all the team fields that are really important to be set, such as team type or fiscal year. And don't worry, you can still set all of the other fields after you create the team. Just head on over to the Details Tab of the team.
But wait, there's more!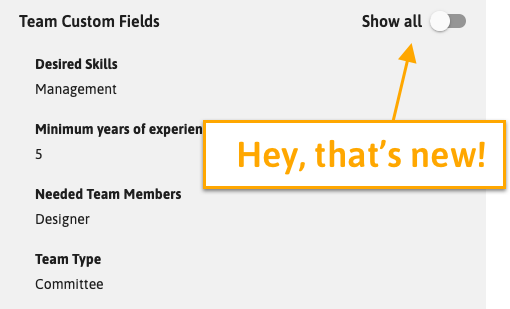 Just as we did with all those profile custom fields, by default, we'll only show you the fields with values. If you want to see the full list, just click the "Show all" toggle and they'll appear.
Other Updates & Bug Fixes
We removed the big gap between checkbox items on Lineup Forms. No more minding that gap.
When creating a new custom field, the field type dropdown is now properly vertically aligned. (Extra points if you noticed this!)
Disclaimers are now actually available to everyone.
We moved the Skills drawer up, positioning it just above the Team Experience. Those skills are important!