New Feature: Merge Profiles

Inevitably, you may end up with two profiles of the same person, usually created with different email addresses. You can now resolve these duplicate profiles by merging them into one.
Read more about merging profiles.
New Custom Field Type: Document Upload

Sometimes, some text or a check box question just isn't going to cut it. Sometimes, you need a SME or volunteer to upload a document. Now, that's available to you! We've added the Document Upload custom field type, available to add to profiles.
Read more about the document upload field type.
More team management features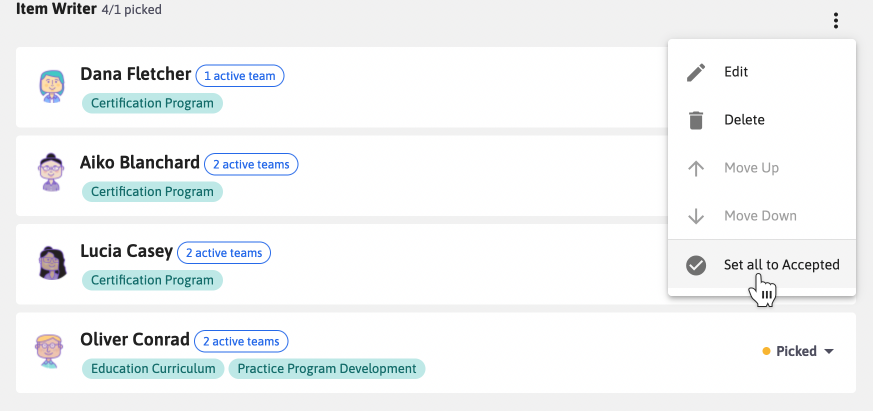 In addition to last release's ability to set the status on the person card, we've added a way to set ALL people in a given position to accepted. Just click on the three dots next to the position and select "Set all to Accepted."
Other Updates & Bug Fixes
When you clone a team, you also clone any tracked fields that are associated with that team. We will NOT copy over the values that people have for those tracked fields.