New: Team Survey Charts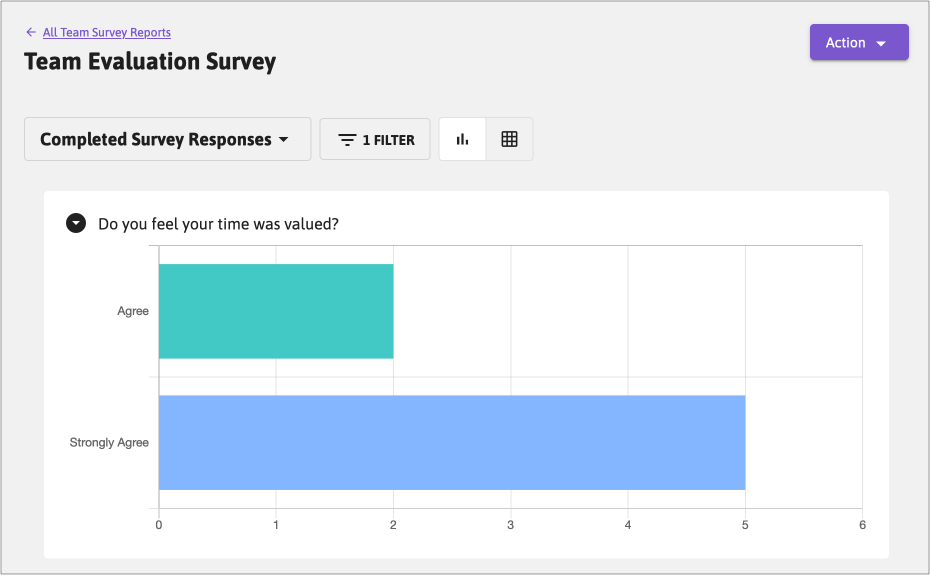 Have you been diligently sending out Team Surveys, collecting all that important feedback from your team members? If so, you're going to love this feature. Head on over to the Reports page in Lineup and select a Team Survey template. You'll now see all the rich data that you've been collecting in aggregated, chart format.
Best thing about this? You can apply all the same filters that you could before, narrowing down your results to show how particular types of teams performed, or how they did over a given time frame.
But wait, there's more!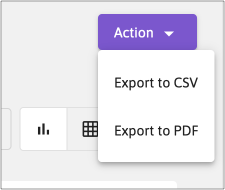 We know what you were going to ask: can we export the charts?
The answer is yes! Just click the "Action" menu in the top-right of that same report, and you'll see a new option to Export to PDF (you can always Export to CSV, as always, if you wanted to make your own charts).
Accessibility Update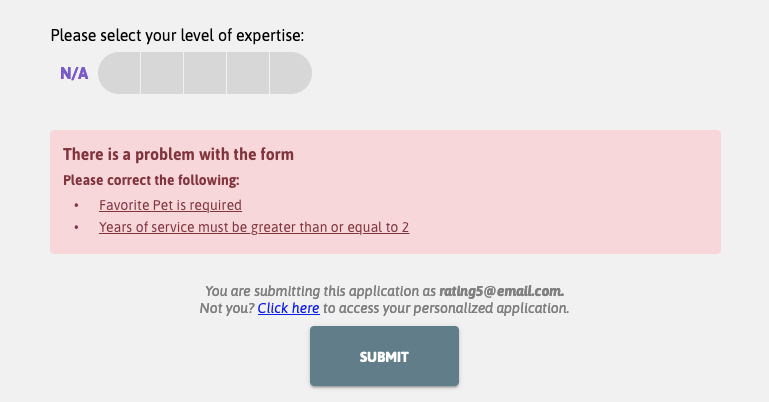 We've made it much easier to figure out why a Lineup Form cannot be submitted. This update will help all of us, and make the all-important task of completing that long form much easier. When a Lineup Form has some required fields that were missed, we'll tell you which questions need to be corrected. You can even use the links in the alert box to navigate directly to those errors.
Updates & Bug Fixes
You can now add people directly to a team from the person's profile contextual menu.
Team invitation reminders and team invitation emails now share a consistent design.
We've upgraded our back-end infrastructure.