How to add a person
From the Dashboard click on the "People" tab.

Click on the + ADD PERSON button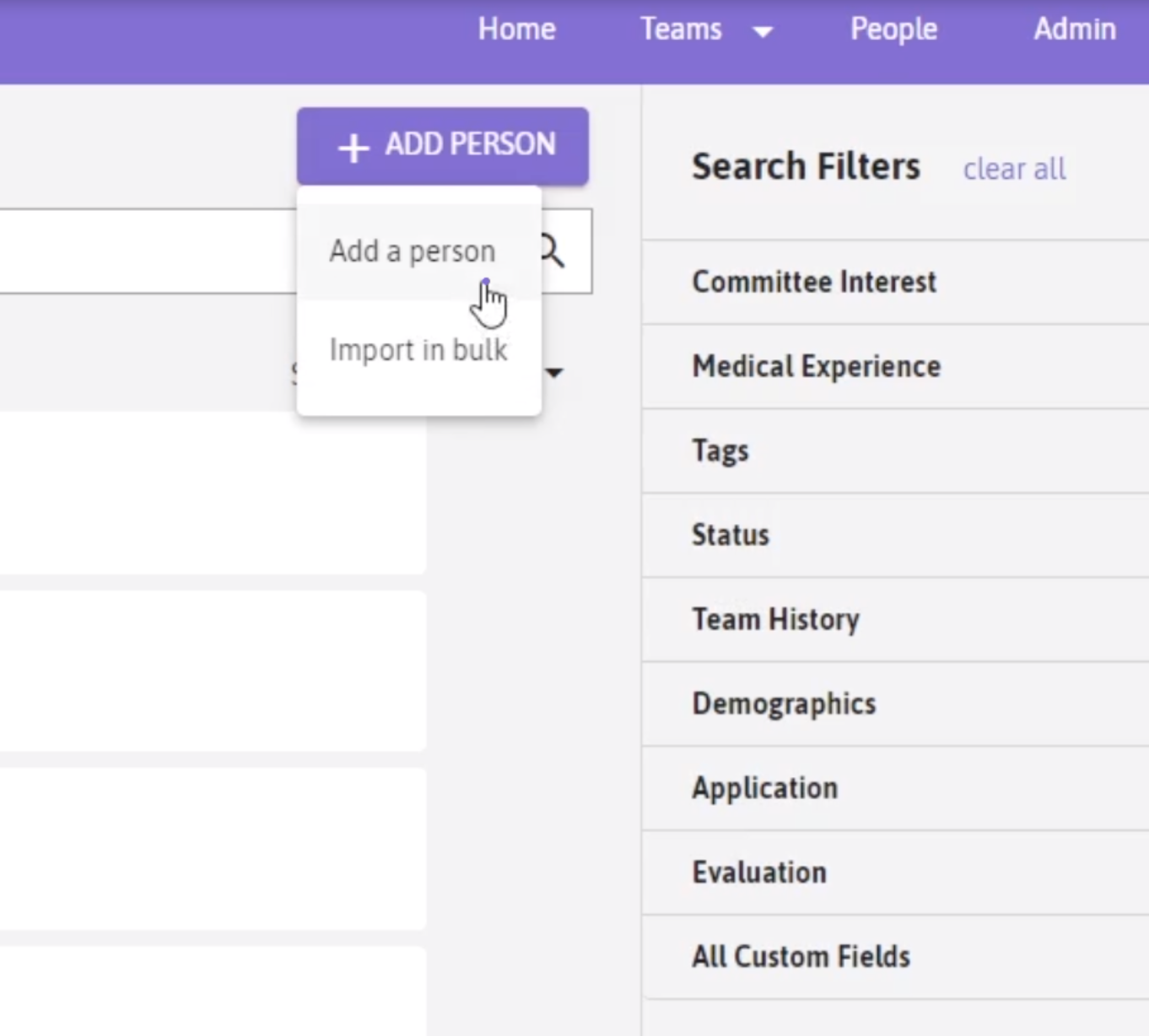 There are three required fields to add a person: first name, last name, and email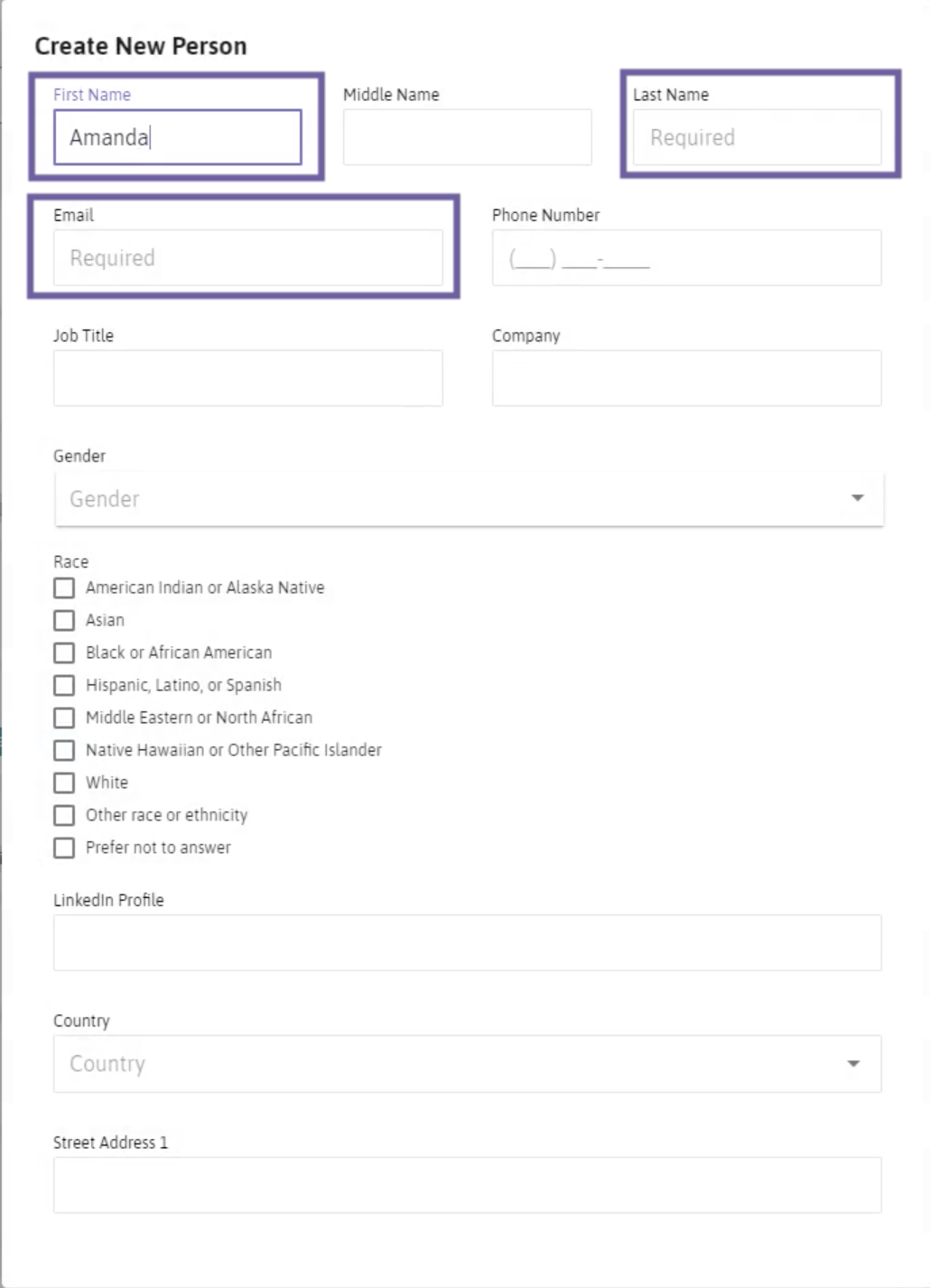 Fill in any additional necessary fields like Gender, LinkedIn Profile, Eligibility start/end date, on the bottom of the window click ADD to save the profile.
The profile has been created and you can now add rich data to the specified user.