How to view your team's statistics and demographics
Click on the Teams tab.

Click on the team whose statistics and demographics you would like to view.

On the top right panel of your screen just below Overview, Details and Settings, you will see some statistics for your team.
If you click on the chart below statistics, you can choose different data points (like Certification, Gender and Region) sharing additional statistics and demographics on your team.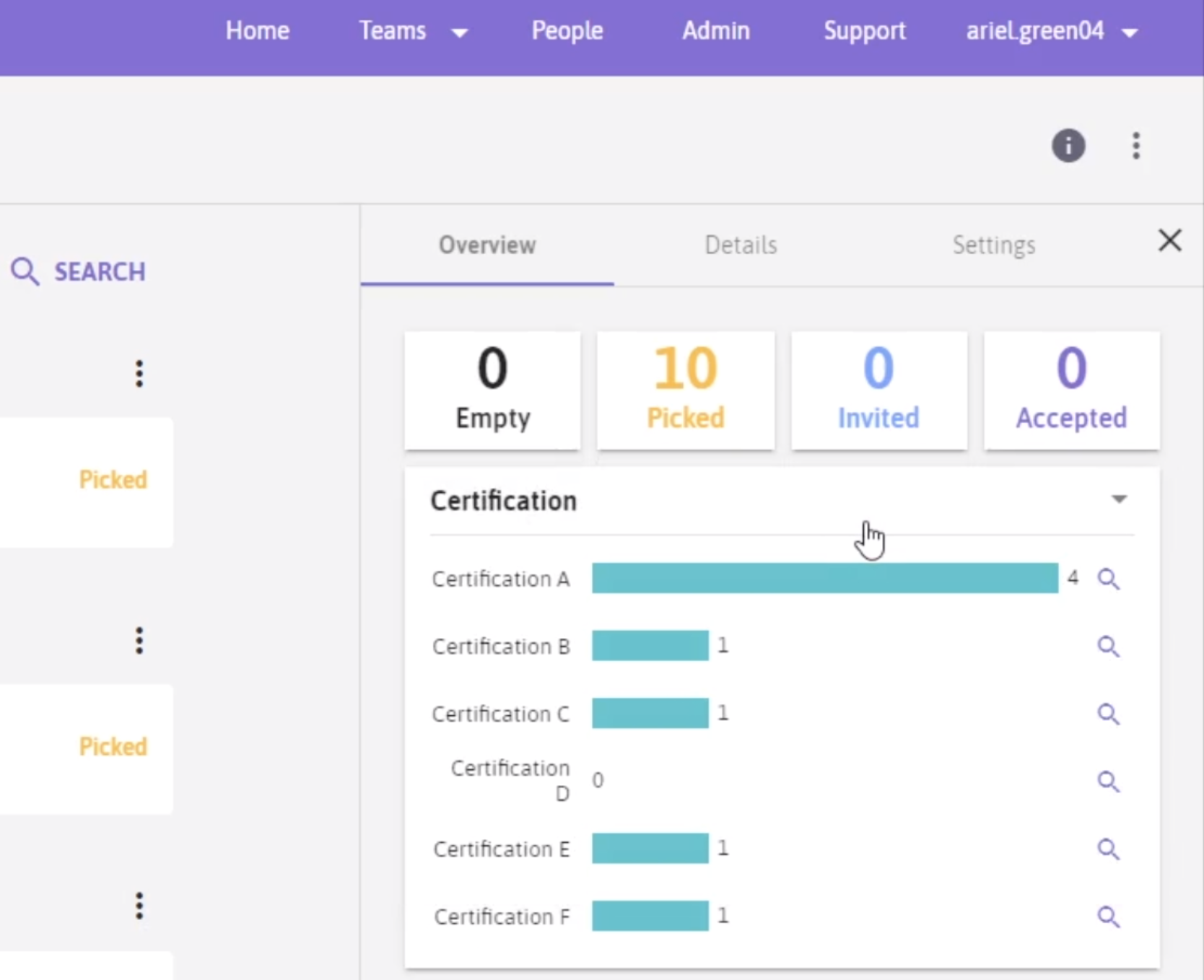 Tip: these are custom fields, and these custom fields can be turned off or on in the admin portal.