Now that you have most of the data that you were tracking through spreadsheets in Lineup, it's time to do something with all of that data. Let's create a team!
1. Add team

Navigate to the Teams page, click on the Action menu, and select "Add new team." Alternatively, you can click the arrow beside "Teams" in the menu bar and select "Create new team" from the list.
2. Set up your team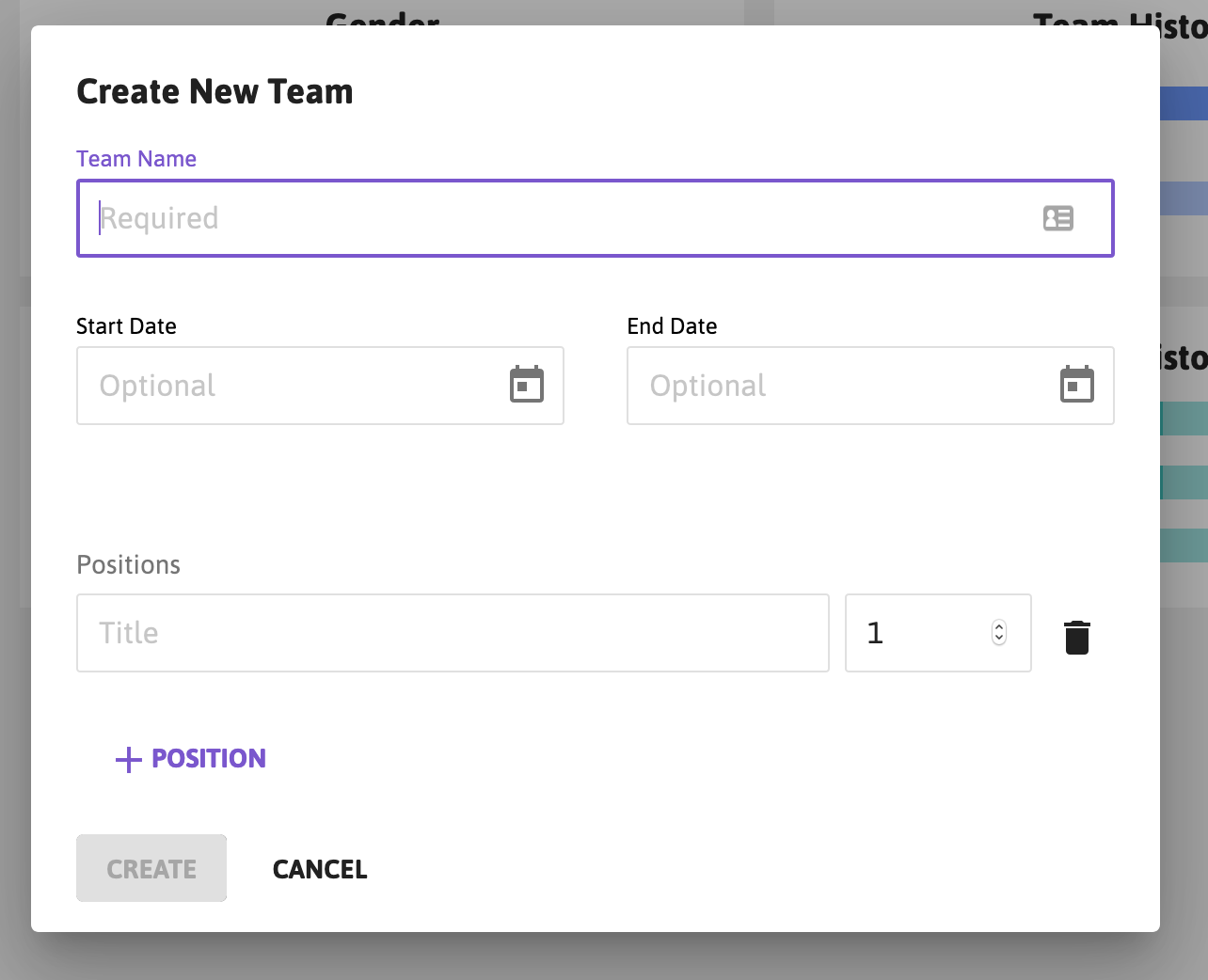 Once you click on the +Team, a dialog box will pop up.
Team Name: Obviously, the name of your team. This does need to be unique.
Start Date / End Date: When the team work should begin and end.
If you've added any Team Fields, you'll see an option to update the team field here (don't worry, you can do this later).
Positions: These will help you create your roster. For each position, you'll indicate a number of "seats", or the number of people you'd like for each position.

For example, if you wanted a team to be made up of 5 item writers and 1 exam facilitator, you would create two positions: "Item writer" with 5 seats, and "exam facilitator" with 1 seat.
Click "Create" and you'll create your team!
Team Roster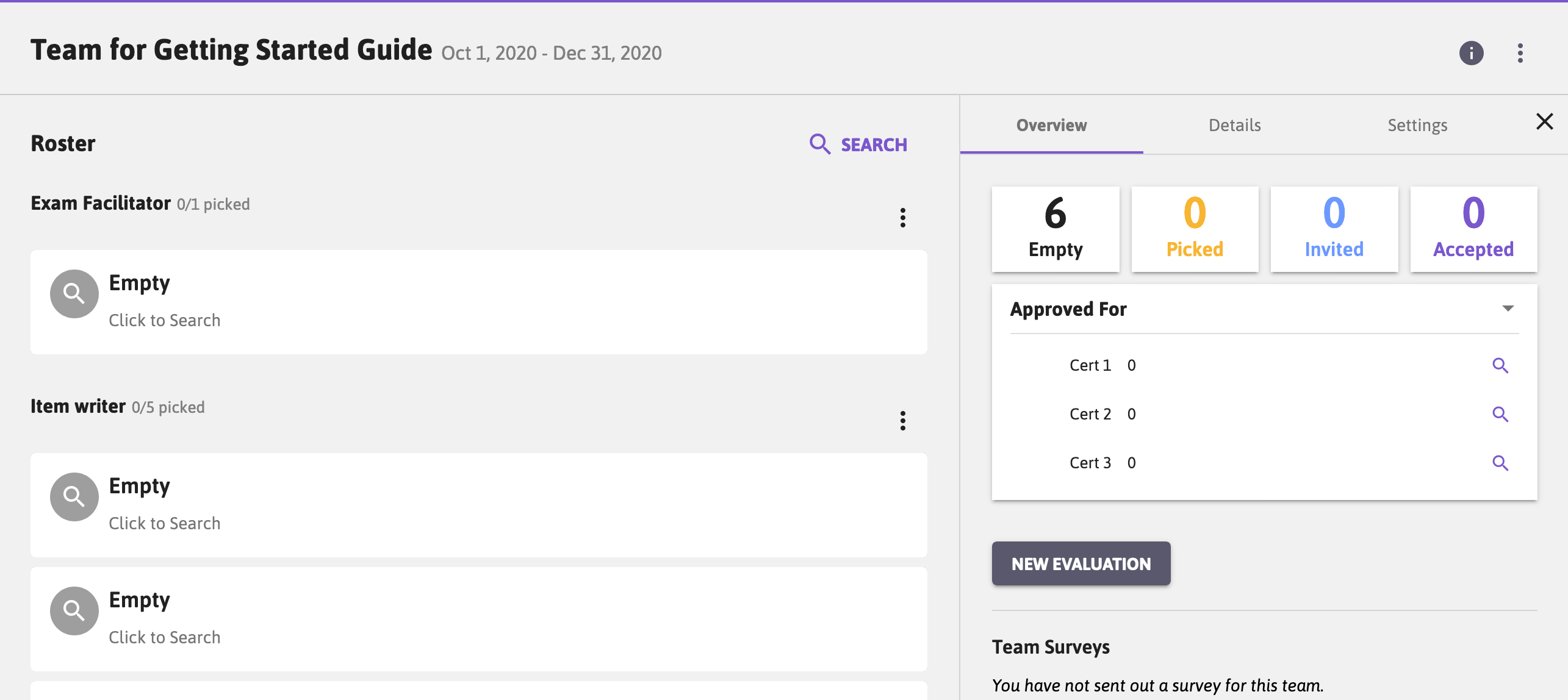 Your roster will be filled with empty positions (like above).