Finding the right people for your upcoming opportunities is the heart of what Lineup does. It is available by clicking on the People button in the navigation bar, and is embedded in each team when you're looking for people to pick.
Like Team search and Team Roster reports, you can use our filters to pinpoint the people that you are looking for, save those filters into custom views for easy loading later, and view the details of the people your search turns up.
Jump to frequently asked questions.
Learn more by checking out these more detailed articles.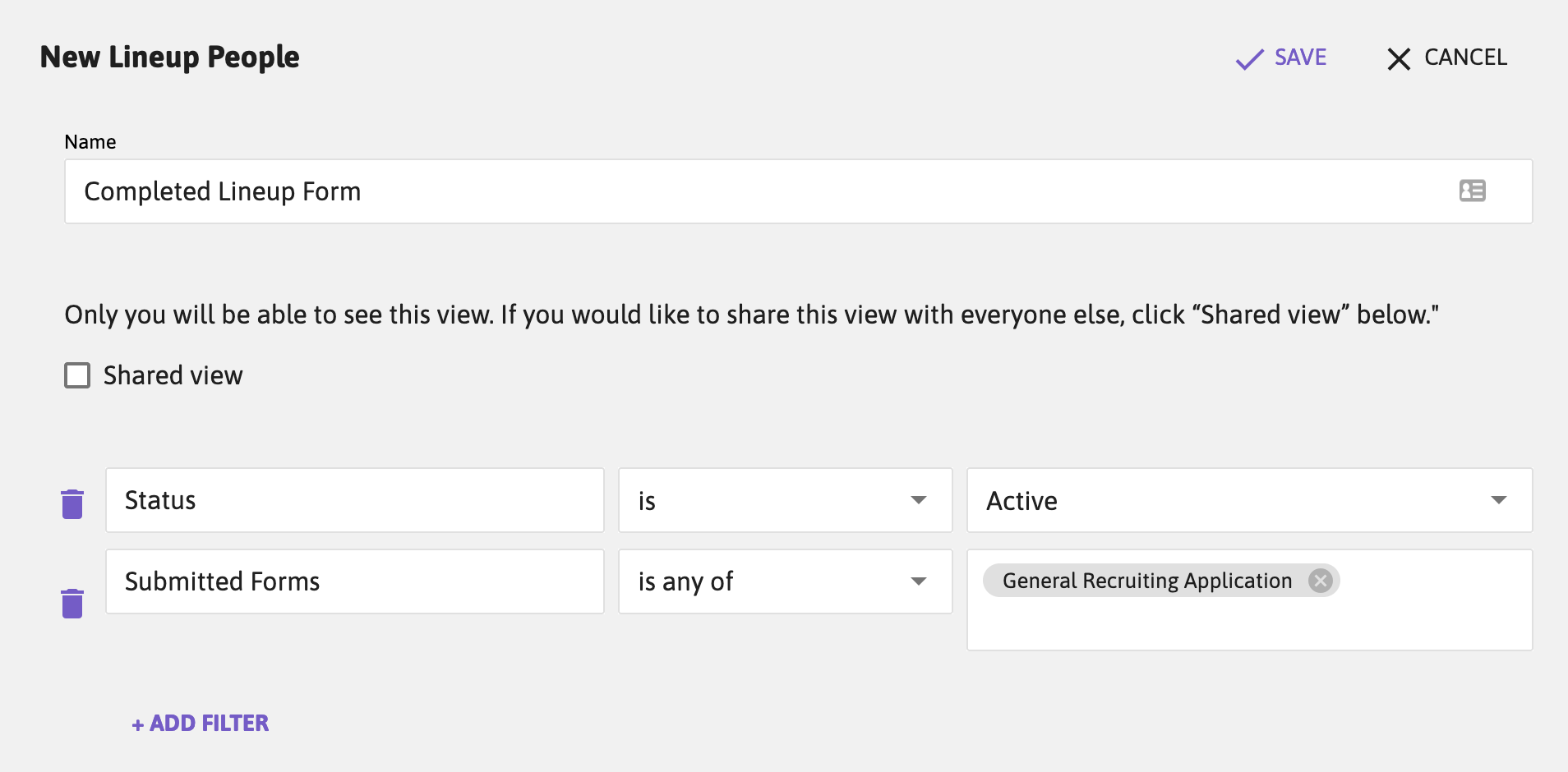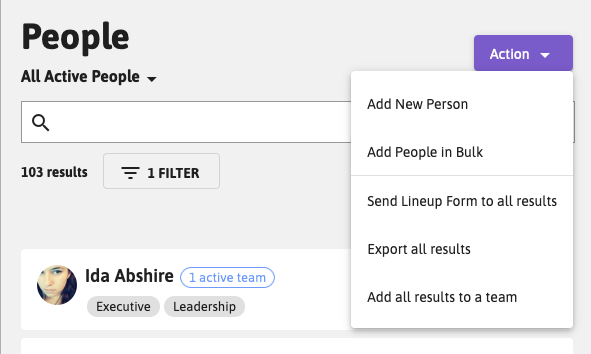 People Search Toggle Results

FAQs
Why did we redesign people search?
The new people search will let you do a lot more with the data that you've collected about your subject matter experts, volunteers, and other individuals in Lineup.
What can the new people search do that the old one couldn't?
Two major things (and more to come): filter "by exclusion" and saving filters as view.
Filtering by exclusion just means that you can filter out profiles based on their data. For example, you can now exclude everyone with a tag of, say, "Do not pick". They would not appear in your search results. This wasn't possible before.
Saving filters as views works the same way that it does with Teams and Team Roster reports. You can save all the filters that you've applied, name that view, and then share it with others. You can also set a saved view as your default view, which will be the first view that loads every time you log in.
Are there things I could filter on before that I cannot now?
No. Everything that you could filter on before you can still filter on now.
Where did the sidebar of filters go?
They will be back! In fact, they will be back even better than ever. Stay tuned!