When searching people, there are two ways to view the results: list view and table view. Both come with different advantages.
List View
The list view of results will list the results as cards. They look like this: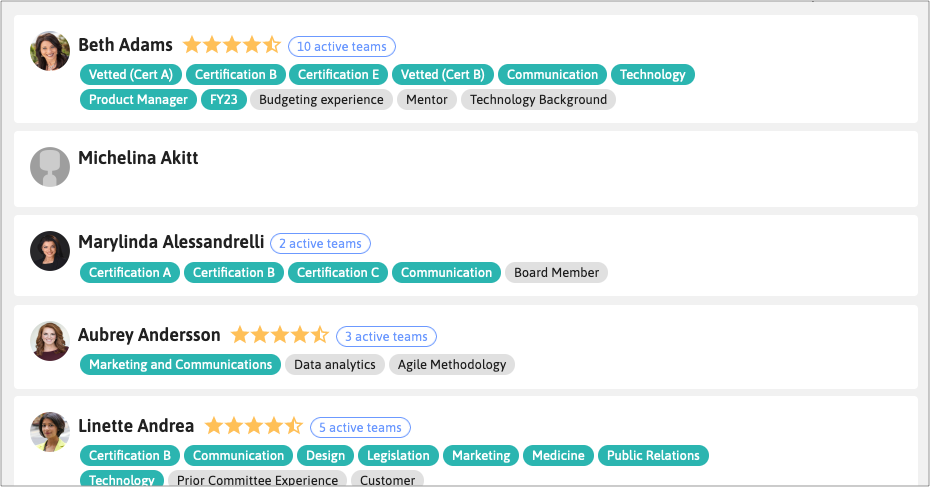 The turquoise tags depicted above are called "featured" tags. Those are managed from the Custom Person Fields admin page. If the custom field is featured and someone has a value of that custom field, it will be shown on their card.
Gray tags are person tags. These are added by clicking on the person and adding a tag. Read more about tags here.
If the person has any evaluations associated with them, they will show the average evaluation rating across all evaluations. Read more about evaluations here.
Finally, some people will show a blue, "active teams" tag to the right of their name. This will show only if the person is currently on an active team. Click on the tag to see what teams that they are on.
Table View
You can view the results as a table view, too. That will look like this: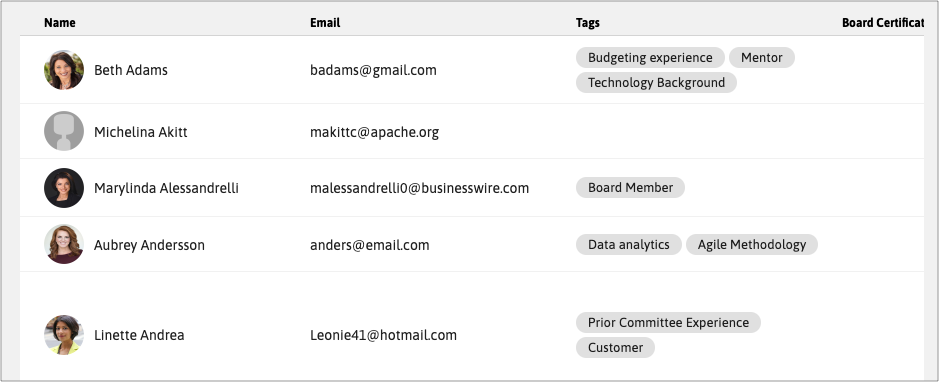 As you can see, you see the same results as the card view. With a table view, however, and you are on a Pro plan or higher, you can configure the columns of the table.
Additionally, when you export your search results from the table view, only the columns that you've added to the table will be exported.