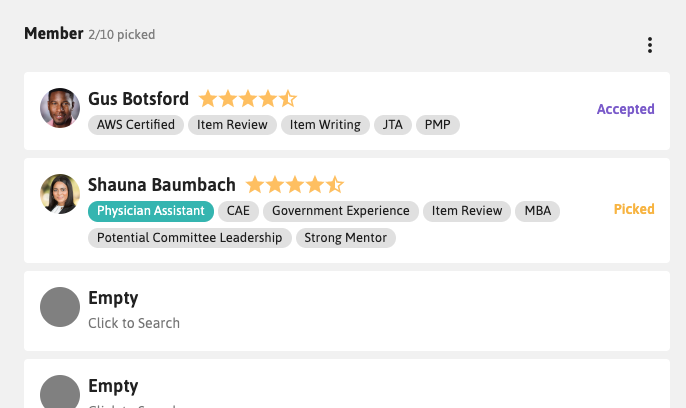 Positions represent a role type on a team. There can be more than one of person per position on a given team. In the example above, "Member" is the position.
Seats represent the number of people you'd like for each position. In the example above, there are 10 seats for the position of Member (two of which have been filled).
Sports analogy:
A football team has a wide receiver position. This represents a player who is (mostly) responsible for running down the field and catching the ball. A given team will have multiple wide receivers. Each receiver occupies a seat.
Office analogy:
An company has a customer service team. On this team, there are customer service representatives. This is the position. Most companies have multiple customer service representatives. How many is represented by the seat.