How to edit your team invitation
Click on the Teams tab.

Click on the team whose invitation you would like to edit.

Click on the settings tab on the right panel of your screen.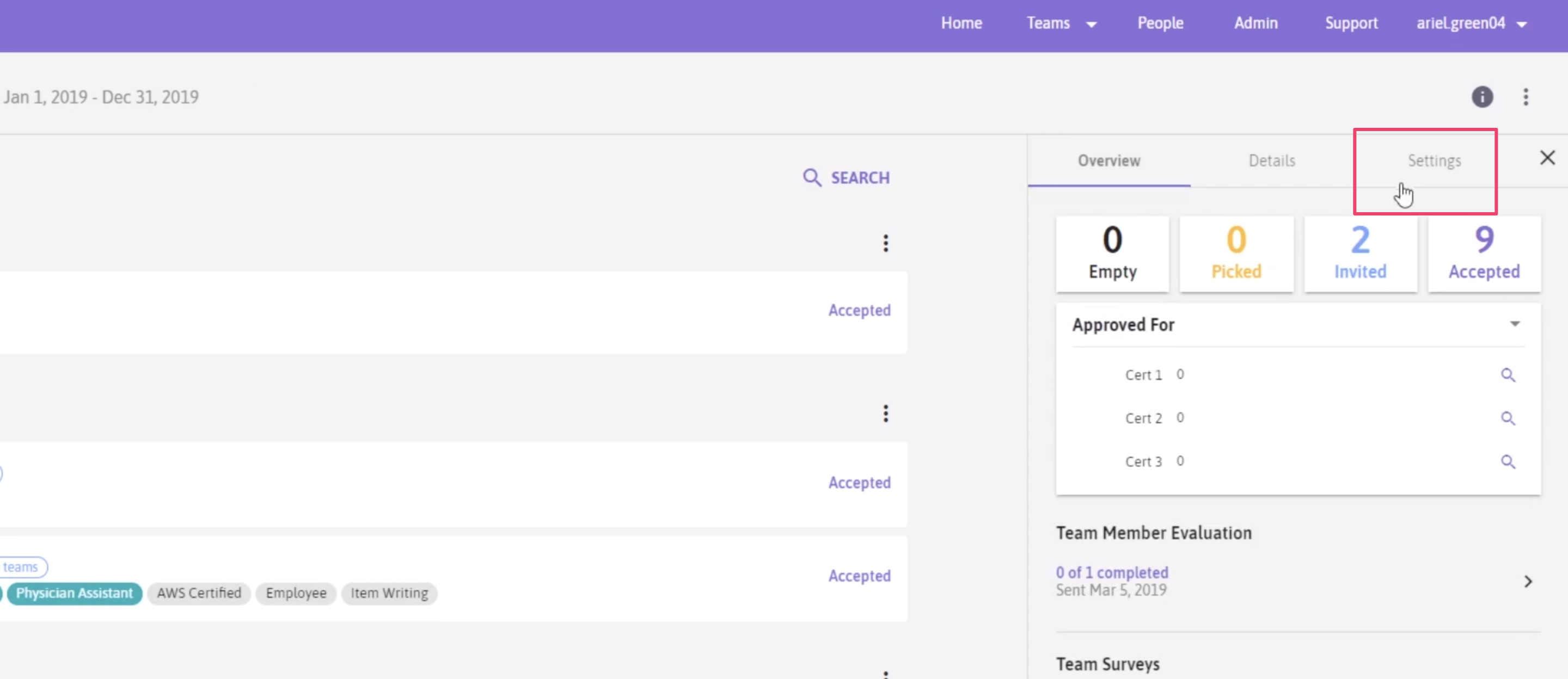 Under Team Invitation Customization, click on "email invitation text."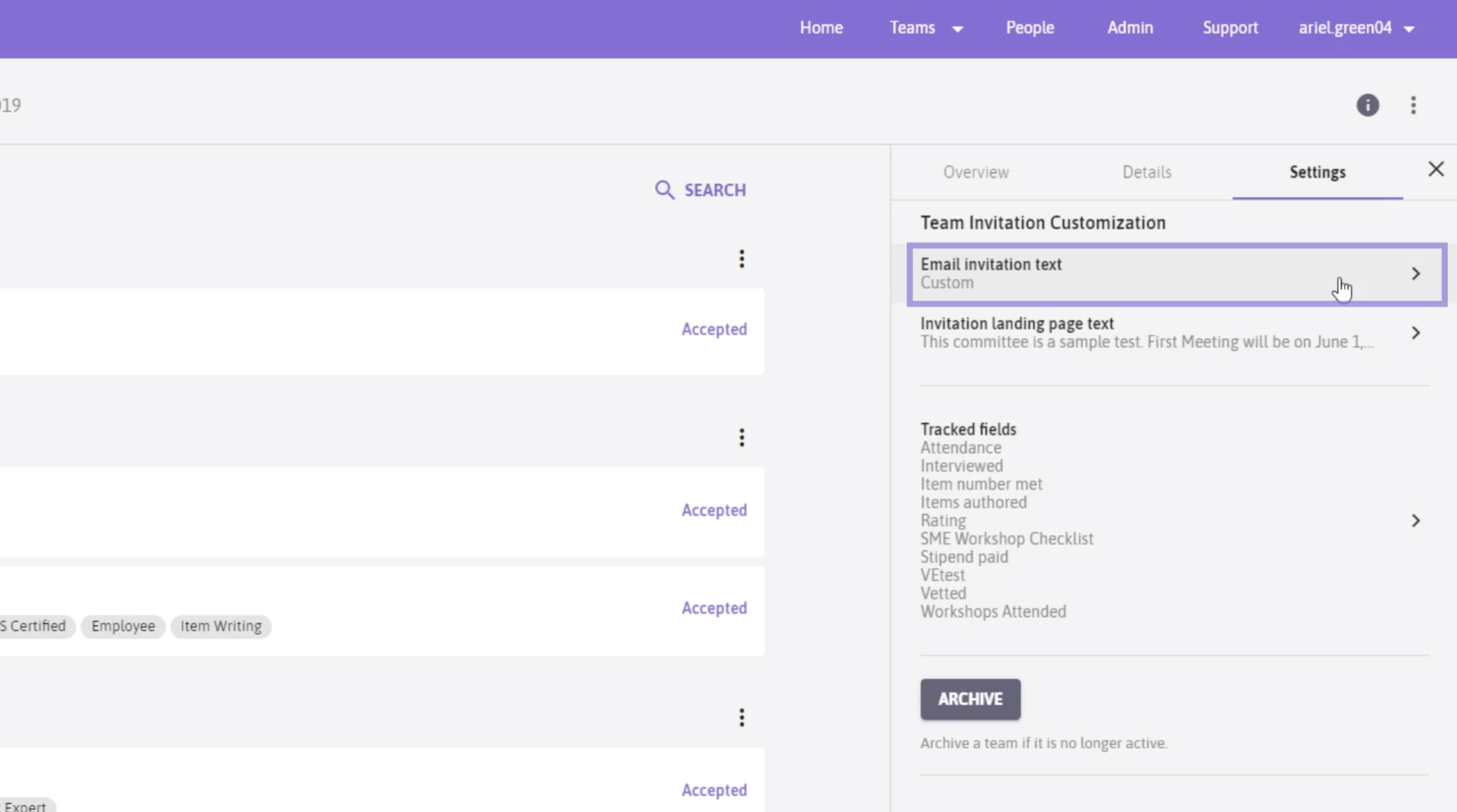 Here you can edit the email and subject line your team members will receive.
Once updated, click on "Save."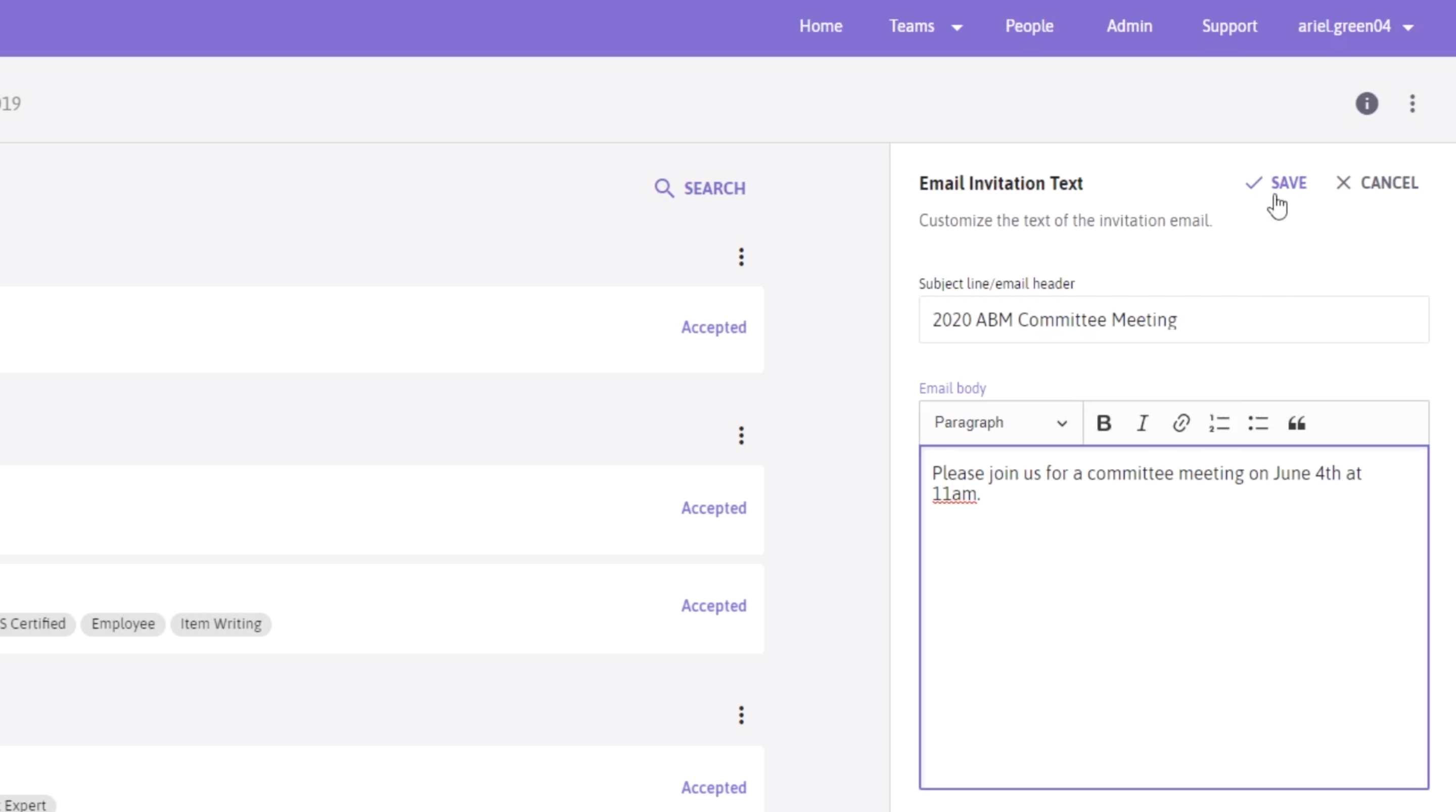 A confirmation appears.
To view your edited invitation, click Admin.
Click on the Message Center.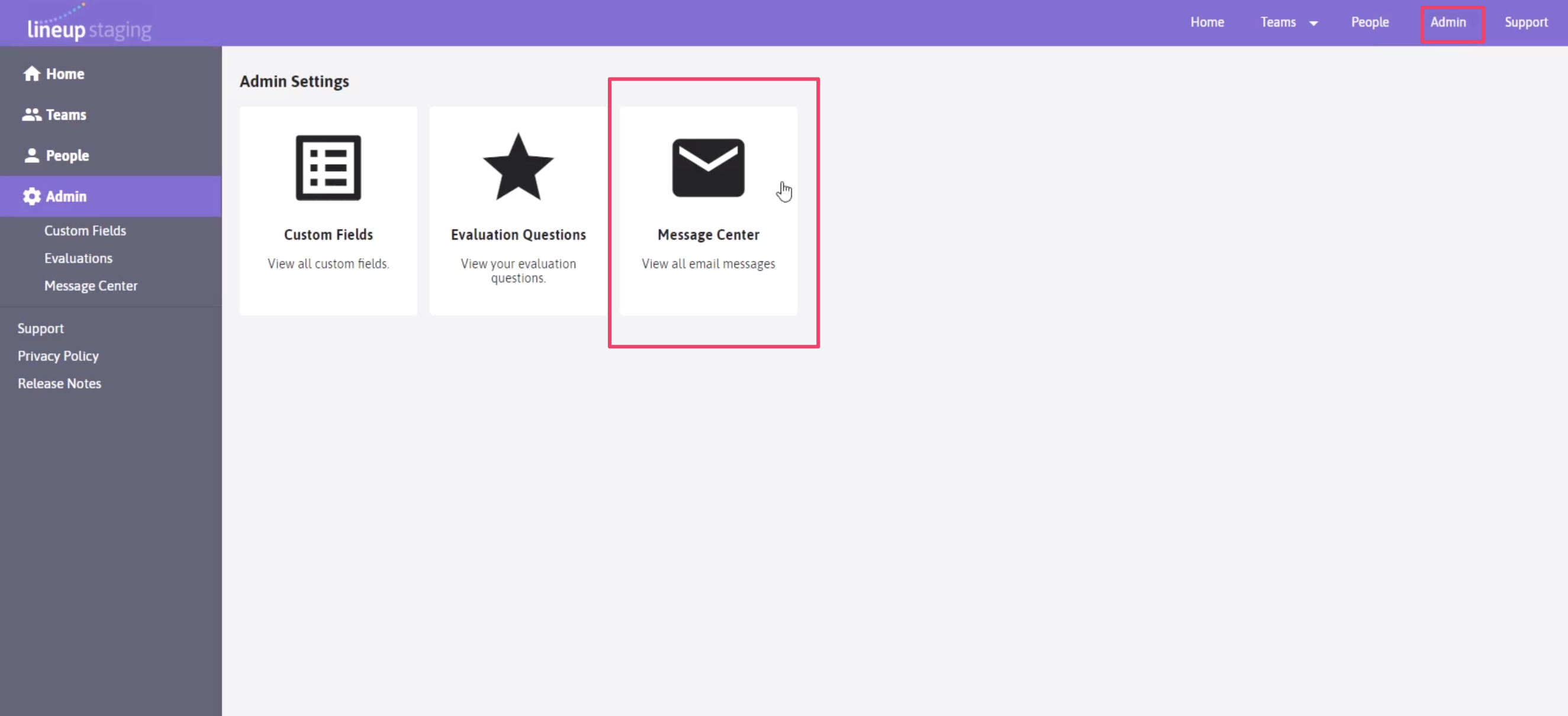 Click "View" on the Team Invitation you just revised to see the edited Team Invitation.

A window will appear with your edited email.