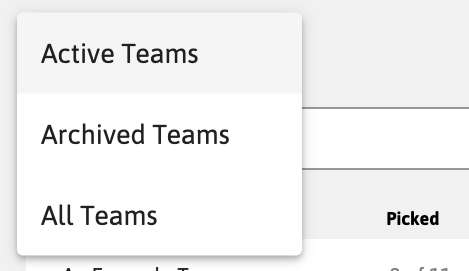 Active teams represent the teams that are either currently in assembled and doing work, or will in the future.
Archived teams are teams that are no longer active. You cannot make changes to archived teams, but you can still send evaluations out.
Whether a team is active or archived is not tied to the start or end date of the team. In order for a team to become archived, you must manually do it yourself.