How to unarchive a team
Click the "teams" tab.

Click the Active Teams dropdown at the top left-hand side of your screen.
Click the Archived teams button.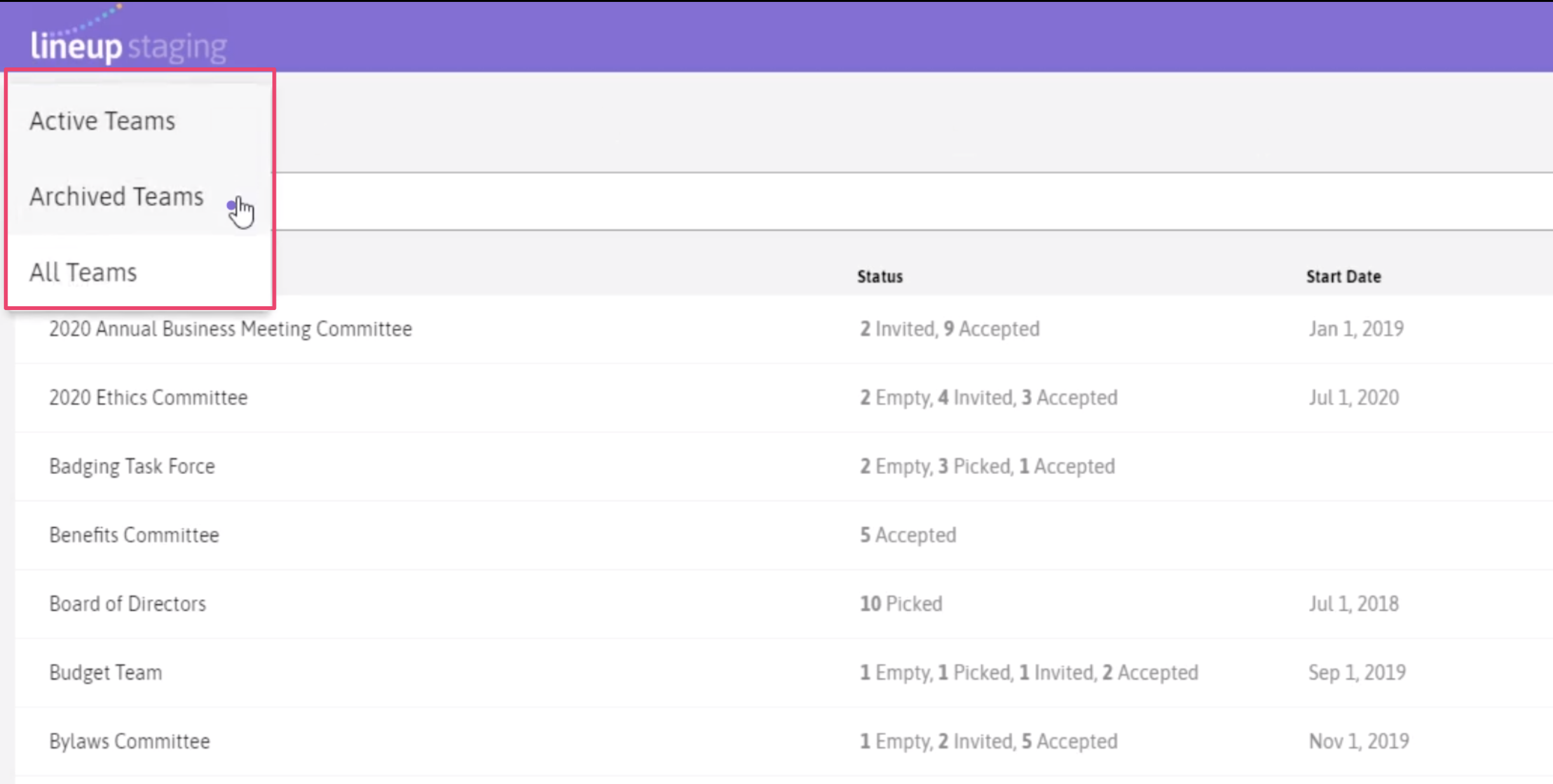 Search for the team you would like to unarchive and click on team.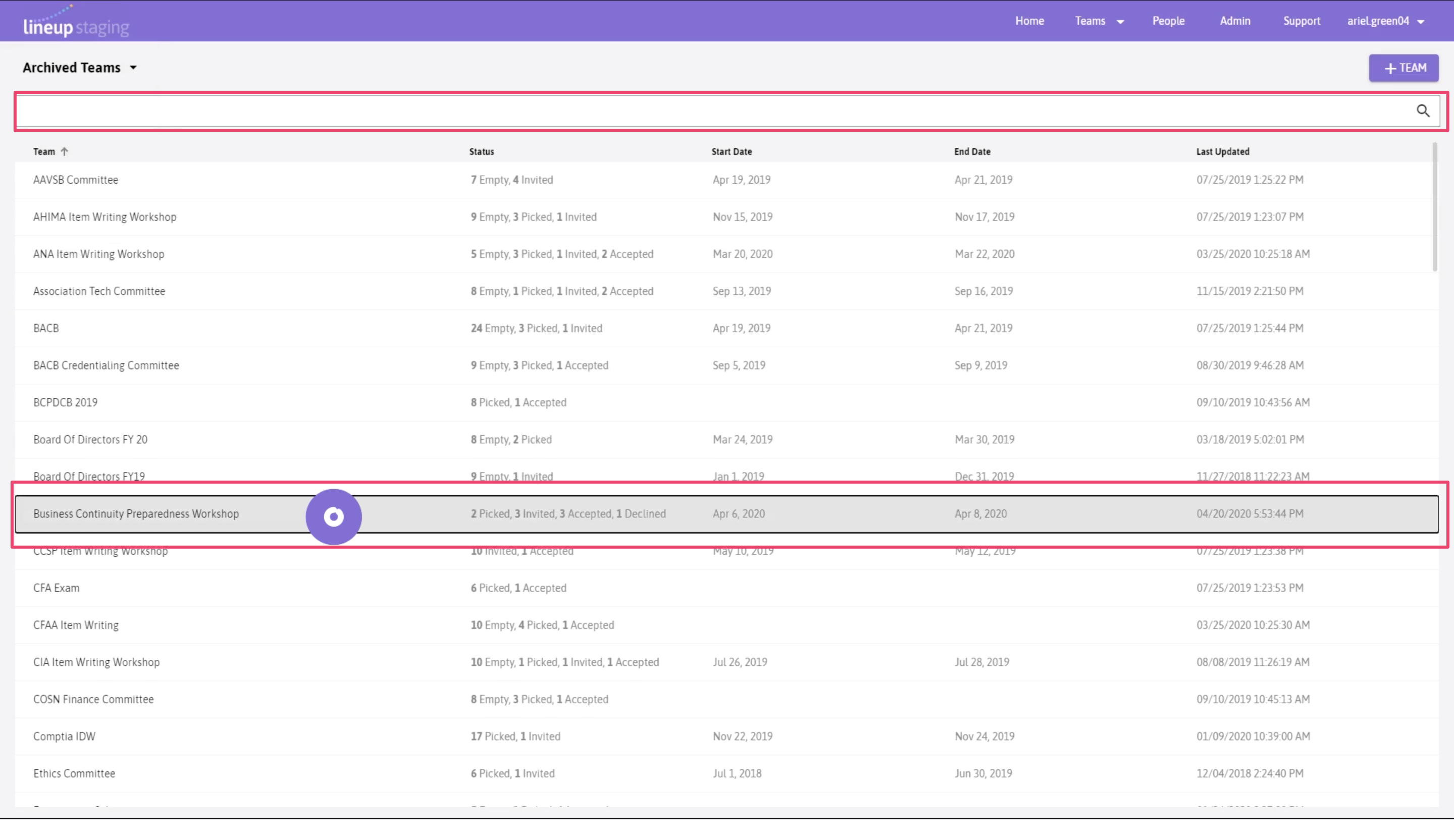 Click on the Settings tab on the right side of your screen
Scroll to the bottom on the settings tab
Click on the unarchive button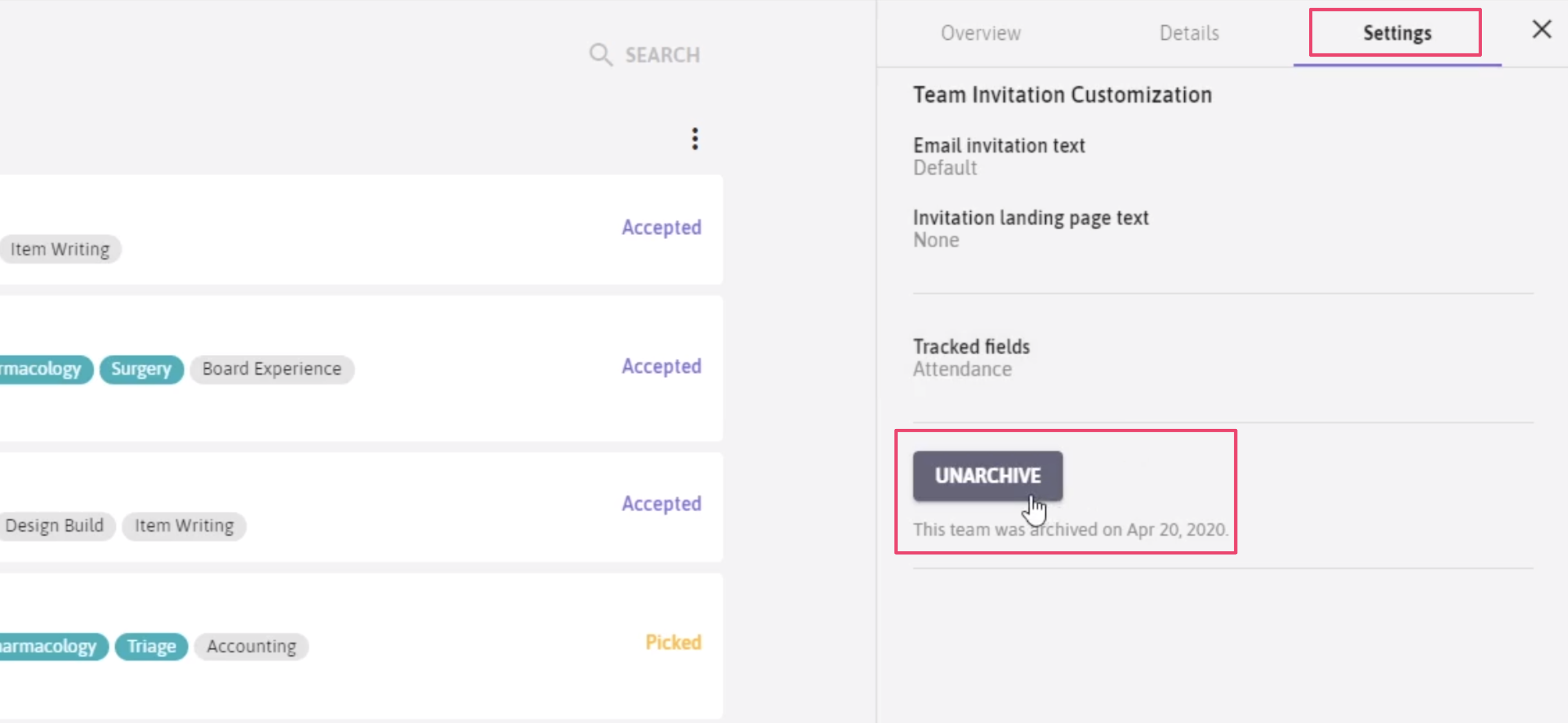 That team will now show up in the Active teams window
.