First thing you'll need to do to set up your Lineup platform is upload your data.
Navigate to the people tab at the top of your page.

Click on the + add person button.

There you can either add an individual person, or you can upload your data in bulk.
To upload your data in bulk, you can download our csv. file and upload your data into the box. The data must be in a CSV format.

Click the People tab once you've uploaded your data, you can look through all your profiles and use filters to search through your data. All of your custom data will be in the custom fields drawer at the bottom of the filters window.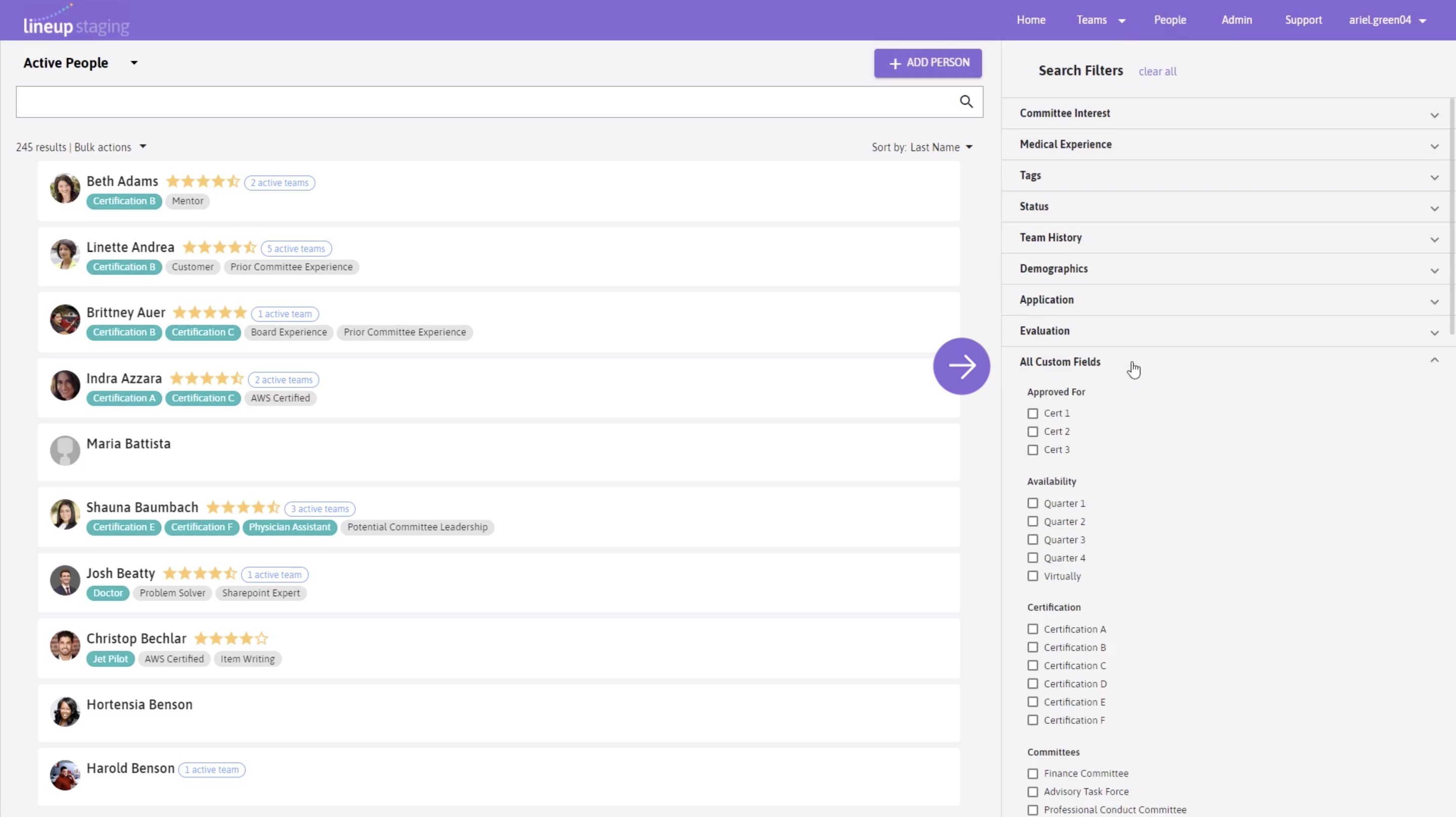 From there you can set up and edit the rest of your custom fields. We have three types of custom fields: person fields, team fields, and tracked fields.

Person fields are custom fields on and individual profile.
Team fields are custom fields on a team.
Tracked fields is custom data that you track on an individual on a team such as whether they attended your event or a checklist of things they need to accomplish.
After that you can set up your application, surveys and evaluations.
Finally, it's time to set up your teams. You can do that by navigating to the teams page. You can add a team by clicking on the + add teams button or in the Teams drop down at the top of your page.