How to View Archived and Unarchive People
Click on the People tab.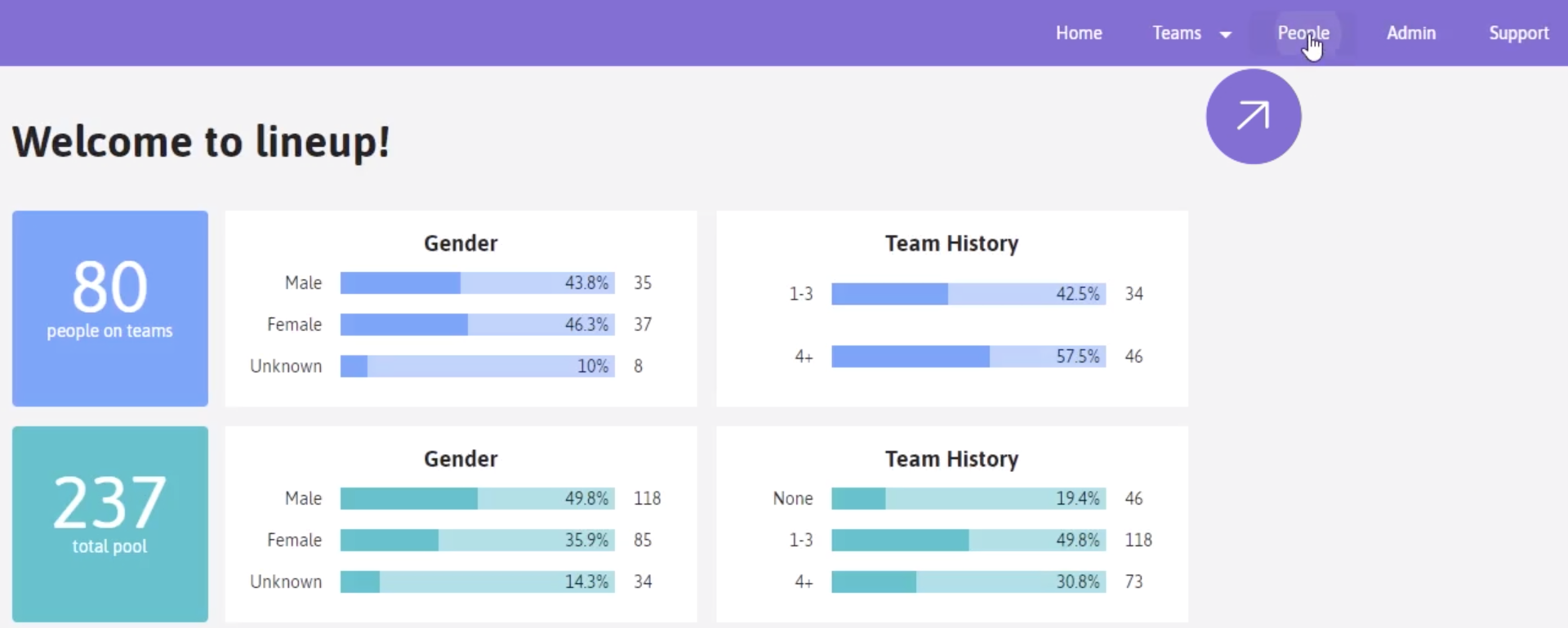 Click on the "Active People" dropdown at the top left of the panel.
Click on Archived People.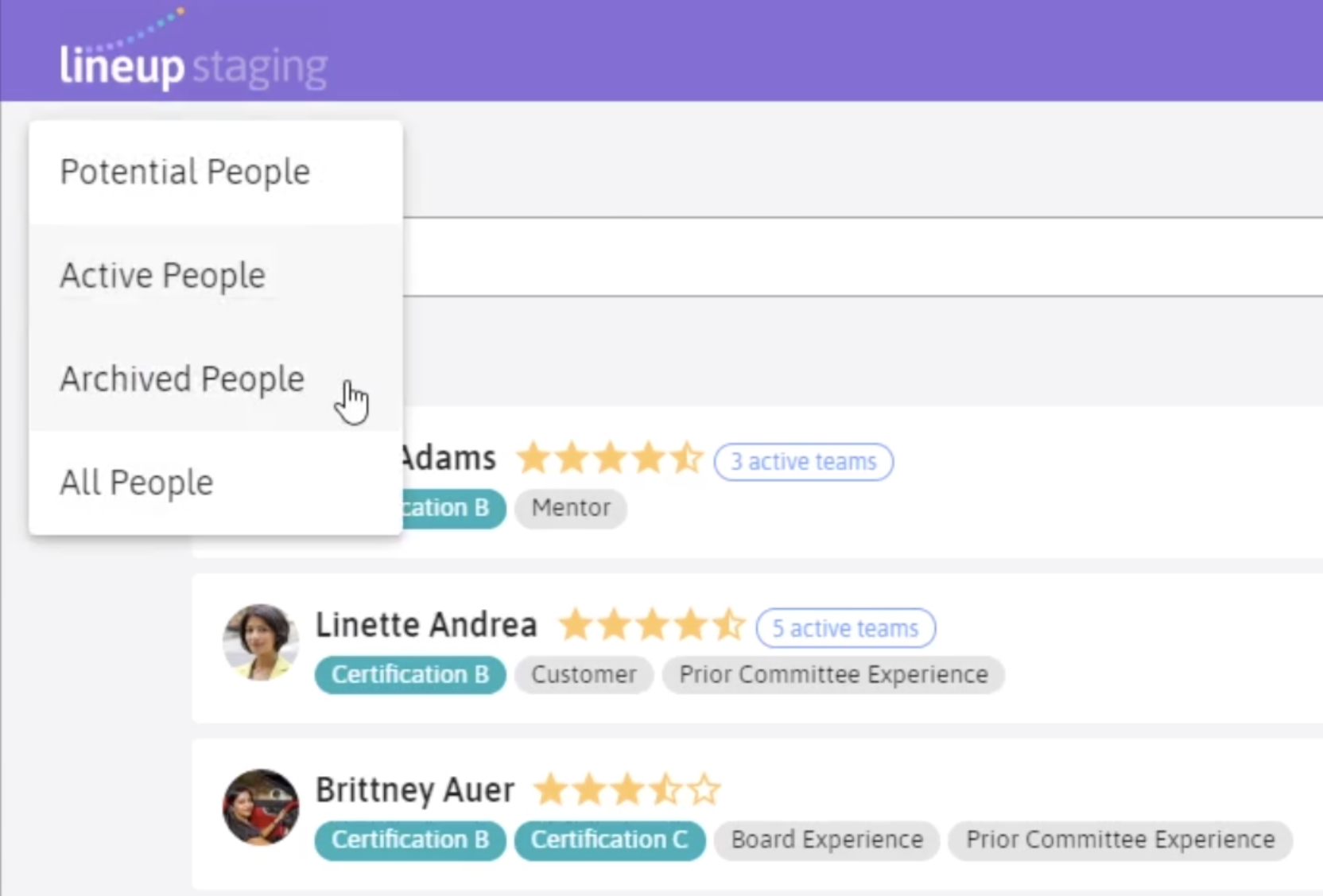 Here you will find a list of all the people that you have archived.

Search the person that you would like to make active.
Click on that person.
On the persons profile, on the right panel, scroll to the bottom and click on the "Archived button."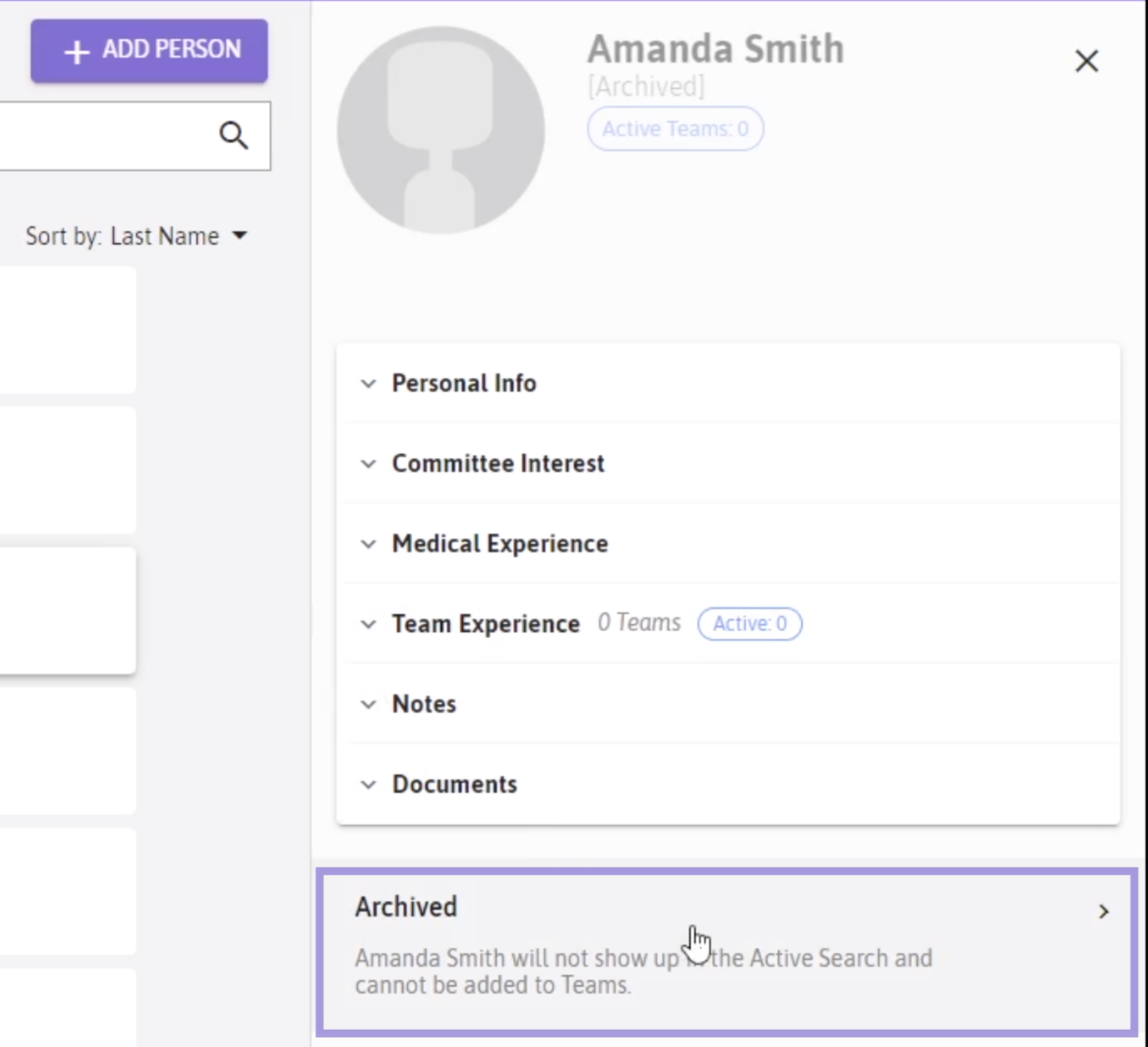 Click the Active button, then click save.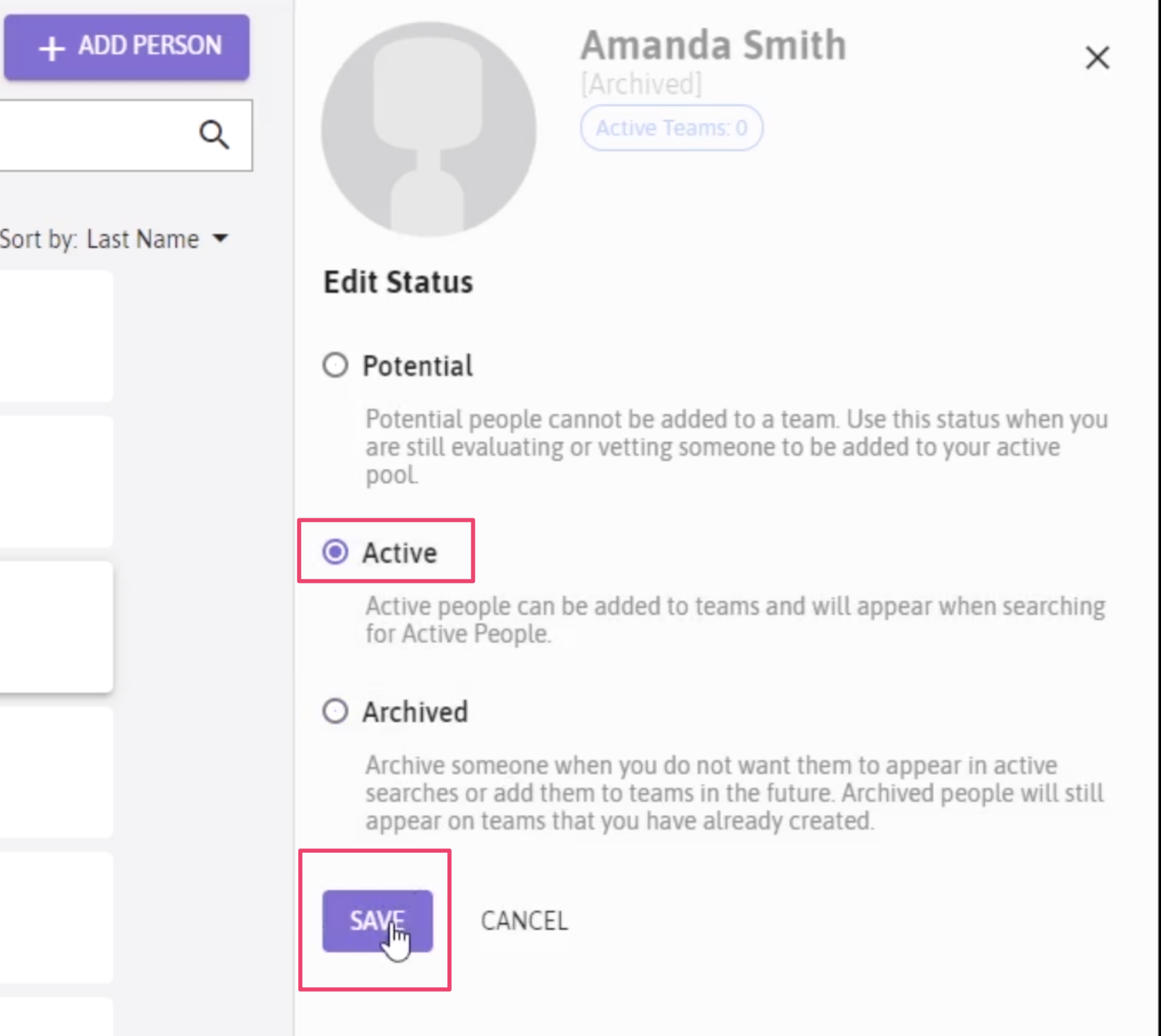 A confirmation window appears.
To view this person as Active, click on Archived People on the left panel.
Click Active People.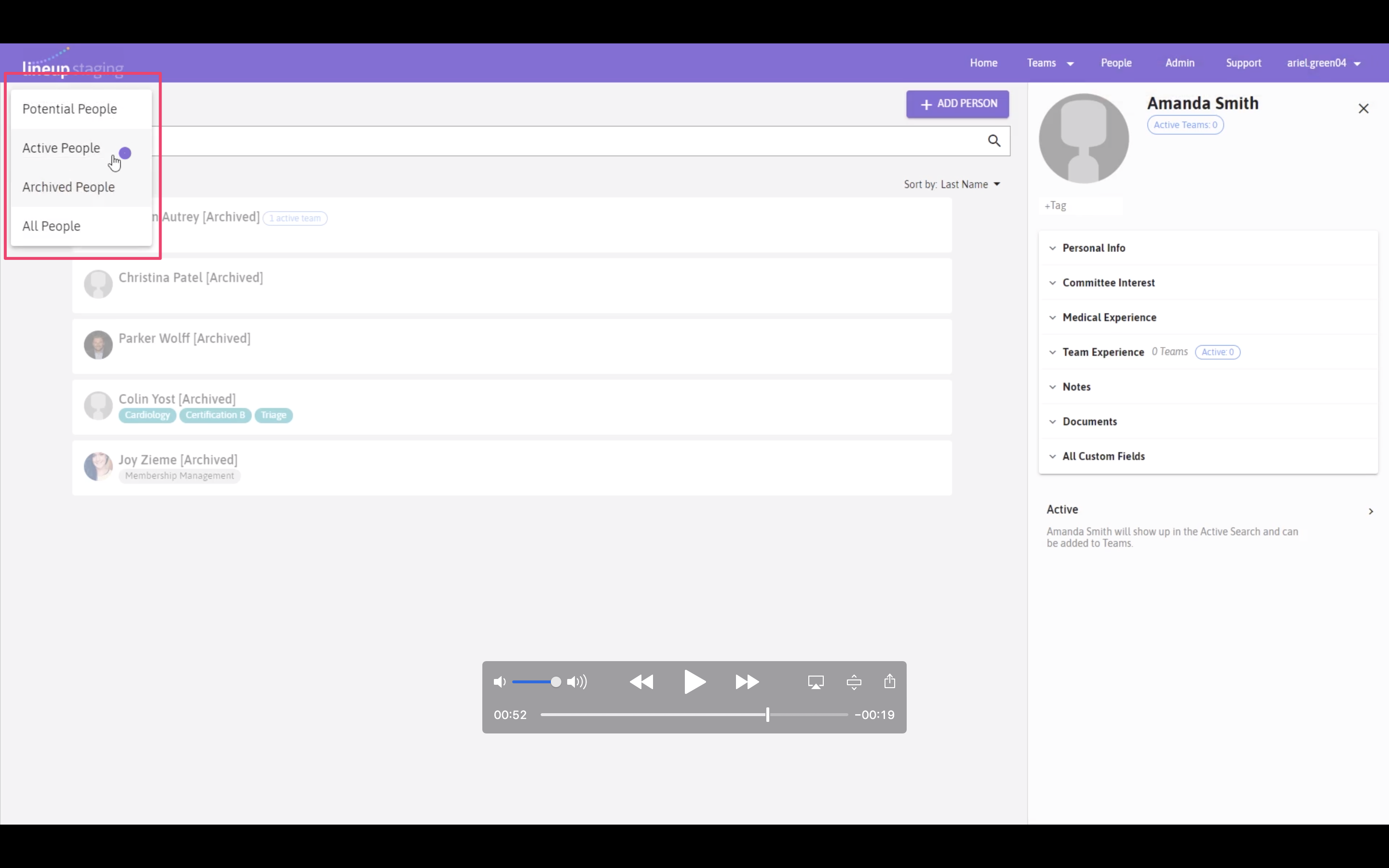 Search for the person.