Click on the People tab.

Filter down to the people that you would like to resend the application to.
Click on the "bulk actions" button.
Click on the "send application to results" button.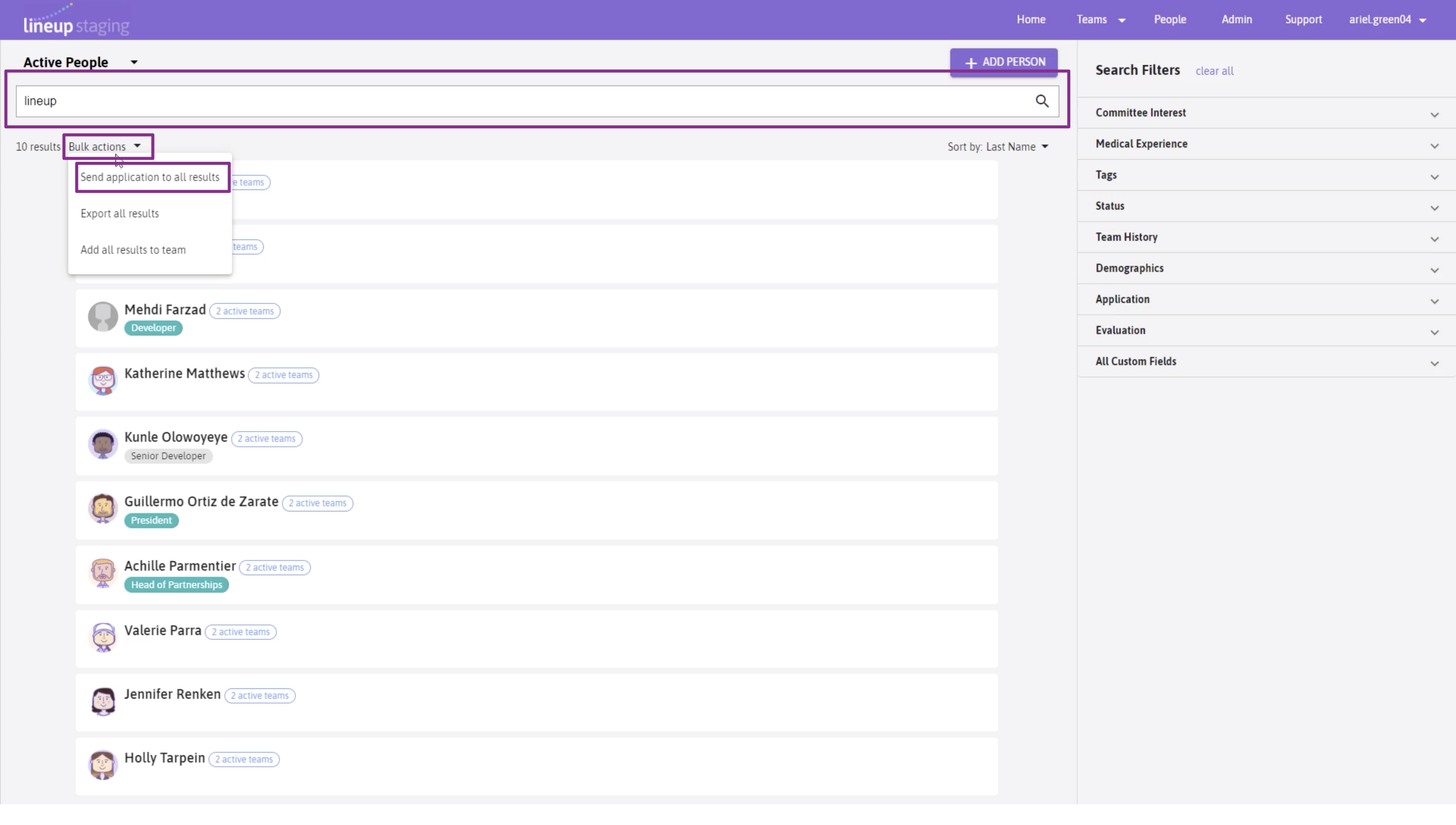 You will receive a popup that give you the option to preview your application, to send it to people that haven't received it, and to resend it to people that have received it but haven't filled it out.
Click the option that you would like and send out your application!