Lineup's Team Forms are great when you want to send forms directly to team members so that they can update team-relevant information. They let you ask for team-specific availability, fill gaps in the person's profile that are important to the team, or self-report any work that they did on the team.
Setting up a team form (template)
Read this article for instructions on setting up a team form template.
Sending out your Team Form
To send out your team form, navigate to the team, go to the overview panel, and find "Team Forms" towards the bottom. ("Team Member Evaluations" are evaluations of individual members. Learn more here)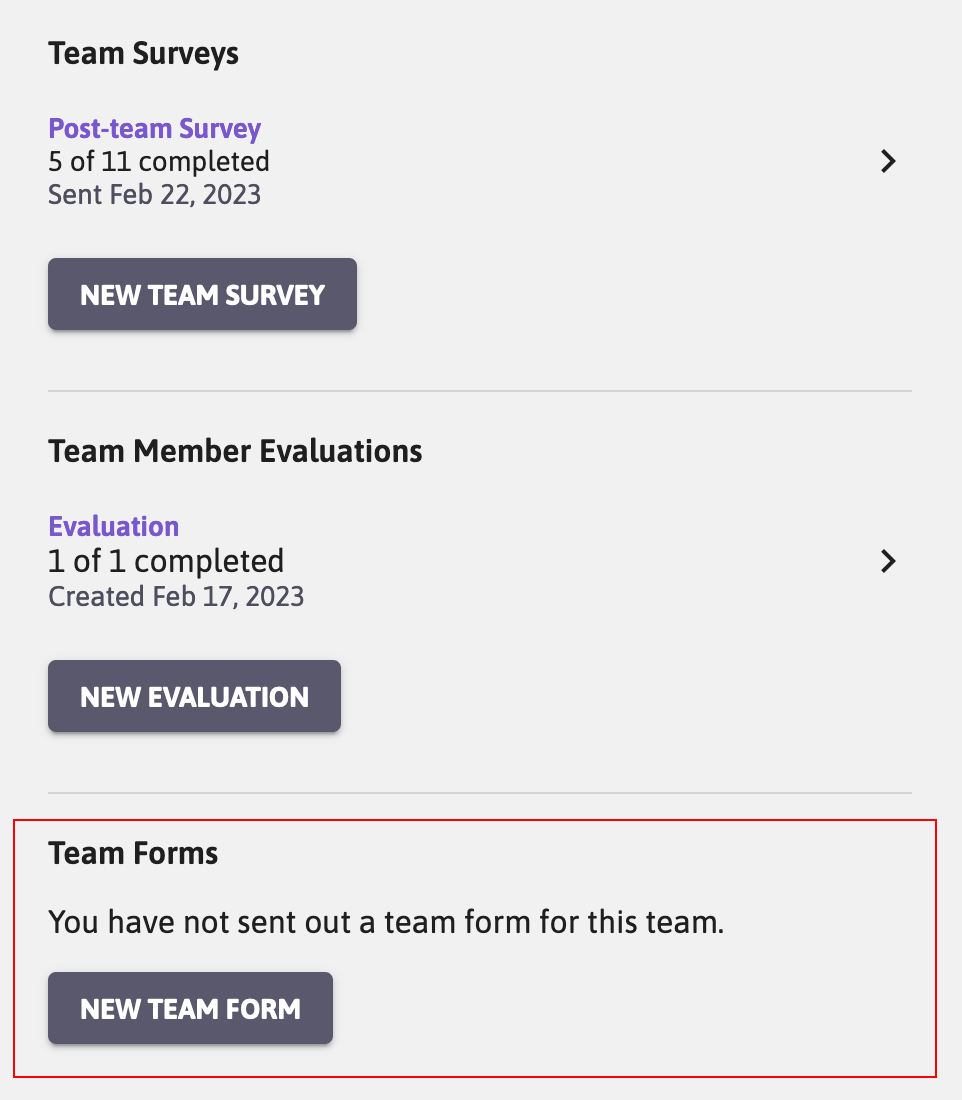 Click "New Team Form"
Select the team form template that you would like to send out. You must have previously created a team form template.



You can give the team form a different display name (the name that the recipient will see). By default, it uses the same name as the template. Changing the display name will not change the name of the template.
You can assign a deadline for the team form.

Check everyone on the team that you'd like to send the team form to.

Customize the email message that these people will receive, inviting them to give you feedback. The default text will be pulled from the Team Form template. You can override any of these fields, including the from field, the reply-to email, subject line, or the email contents itself. Doing so will not change the template.

Click send and you're on your way!

Team Form Details Page
For each team form you send to a team, you can view the details of that team form.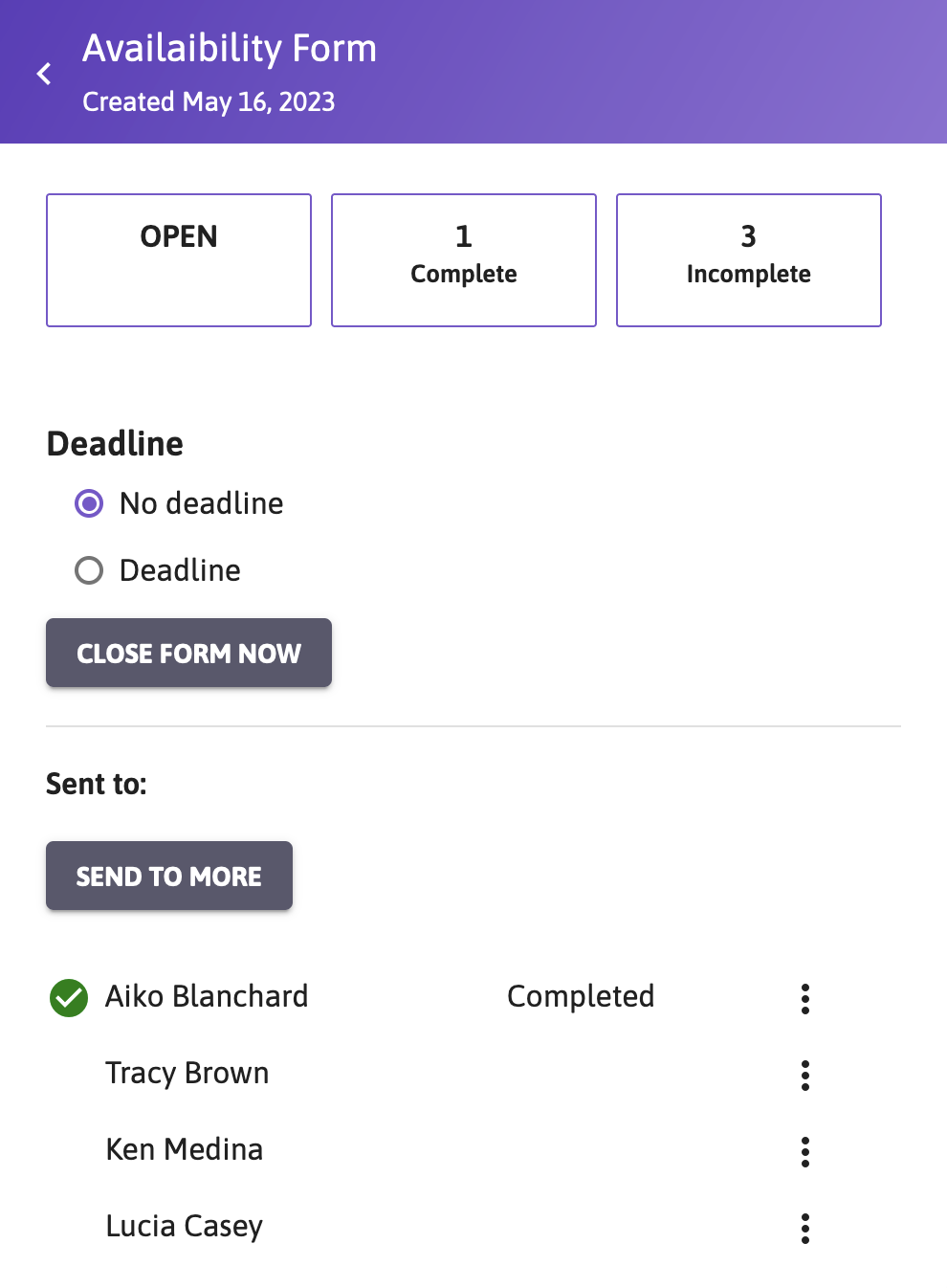 Here, you'll see whether the team form is open or closed, how many have completed it, and how many have not. You can control the deadline (or close the form), and you can send the form to additional people.
You'll also see a summary of all the people who have been sent the form, and whether they have completed it.